Book Reviews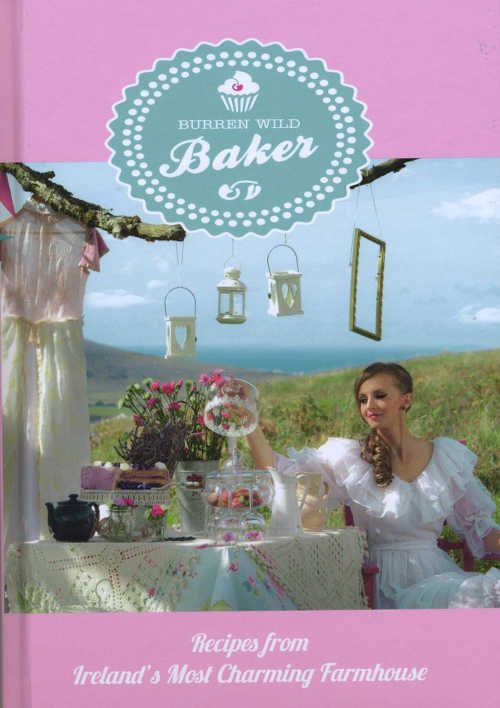 A touch of summer magic comes into play this month, as we look at a couple of quirky cookbooks from original cooks in Clare and Kerry - and also an unusual supermarket magazine, Fresh, which has the focus very clearly on local Irish producers and suppliers, some of whom are graduates of The Food Academy, a collaboration between Bord Bia, Local Enterprise Offices and SuperValu that provides support for start-up businesses.
And, with that in mind, we're thinking ahead to the 'new school year' time, when we're all in the mood to learn and begin new projects - whether that is starting a new food enterprise or re-energising your business, 'Money For Jam' and 'Sales Tales' (see below) are sure to inspire you.
Burren Wild Baker, Recipes from Ireland's Most Charming Farmhouse, by Kasha Connolly (Hazel Mountain Publications 2014, hardback 78pp €20).
Originally from Poland, Kasha Connolly is a third generation baker and chocolatier whose walking guide husband, John, runs Burren Wild Tours from the Bellharbour cottage farmhouse he inherited from his granny, Agnes. It is now home to this enterprising lady's Hazel Mountain Chocolates and Granny's Cottage café, where Agnes is 'fondly remembered for her heavenly cakes'.
You can buy this collection of recipes online (burrenwildbaker.com) but it's better by far to visit John and Kasha's cottage, enjoy a few delicious bakes in the sweet café, and come away with some chocolates as well as a copy or two of the book.
Blueberry Picnic Cake is a good sample recipe for this month, as blueberries are in season in August (produced commercially at Derryvilla Blueberry Farm near Portarlington; 087 2466643 or 057 8642882), and so is their wild cousin, the bilberry or fraughan, which grows abundantly in moorland areas - if you can get there before the birds.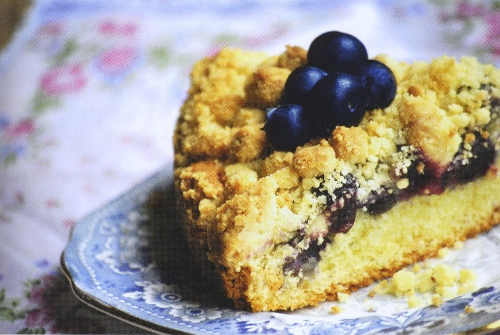 SAMPLE RECIPE: Blueberry Picnic Cake
INGREDIENTS
For the crumble
70 g butter
60 g caster sugar
10 g vanilla sugar
140 g plain flour
For the cake
110 g soft butter
120 g icing sugar
1 large egg
½ teaspoon vanilla extract
210 g plain flour
40 g potato flour
1½ teaspoons baking powder
120 g sour cream
250 g fresh blueberries
Note: All ingredients need to be at room temperature,
YOU WILL NEED: 23 cm springform, base lined with baking paper, sides lightly greased with unsalted butter.
OVEN: Preheat the oven to 180°C.
METHOD
Crumble
Melt the butter on a low heat, then take off the heat and add both sue and the flour. Mix until it resembles breadcrumbs. Put it to one side.
Cake
Cream the butter and icing sugar until light and fluffy. Add egg and vanilla extract and continue mixing for a further 3 minutes.
Separately sieve both flours and baking powder together. Add the flour and the sour cream consecutively, one third at a time to the creamed butter and sugar, folding after each addition. Do not beat. The mixture will be quite thick.
Transfer the mixture into the prepared baking tin, sprinkle blueberries and then the crumble evenly over the top.
Bake for 50-55 minutes.
To serve
Sprinkle with icing sugar once the cake has cooled.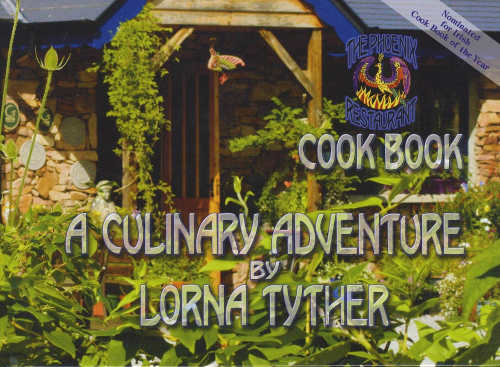 The Phoenix Restaurant Cookbook, A Culinary Adventure by Lorna Tyther hardback 134pp (Firebird Publishers, 2011).
A dancer by profession, Lorna Tyther is the larger than life character who runs the quirky Phoenix Restaurant on the R561 near Tralee - a must-stop destination for a bite on the way to or from Dingle, it's almost vegetarian although some fish dishes are also offered these days.
Wonderfully warm and creative, there's more than a touch of the hippy about Lorna and her restaurant, and everybody loves it for its laid back individuality - and the delicious fresh garden produce that goes into much of the food. It's also the place to buy this original book, which is not new but well worth looking out for, for its happy combination of stories and lovely wholesome, do-able recipes, most of which are dairy and gluten free.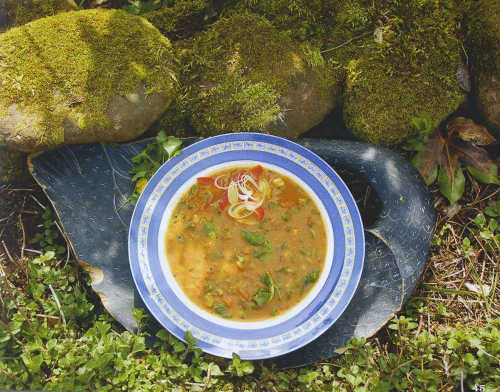 SAMPLE RECIPE: CHARD & TOMATO SOUP
"A soup does not always have to be thick and creamy. This soup is great when there is an abundance of chard and ripe tomatoes."
Large colander of Chard, well chopped
2 Yellow Peppers, finely diced
2 Sweet Potatoes, finely diced
10 fresh Tomatoes, peeled and finely diced
5 Garlic Cloves, finely diced
1 teaspoon Coriander Seed, ground in a pestle and mortar
A thin slice of Organic Lemon
1/4 teaspoon Cayenne Pepper (optional)
2 teaspoons Paprika
2 tablespoons Olive Oil
Salt & Black Pepper
4 mugs of Water
Parsley
Sunflower Oil for frying
Fry the garlic with the coriander and then add the chard (do use the entire chard, white stem and all).
Add the tomatoes. Pick the ones which are fabulous and sweet today but will definitely be past their sell by date tomorrow.
Add the peppers and potatoes and sauté for a few minutes and then add the rest of the spices.
Add the water along with the lemon slice and simmer until everything is soft.
Remove half the ingredients, including the slice of lemon and liquidise. Return to the pan, season well with salt and pepper and add the olive oil.
Reduce and serve with a sprig of fresh parsley and plenty of black pepper.
Playing with colours
Pre-cooked pulses such as deep red kidney, aduki or even butter beans give a great variation in colour and texture, turning this tangy, light summer soup into a protein rich meal in a bowl.
Instead of serving bread with soup it may be served with a cooked grain such as rice, millet or quinoa. If you have friends or family members who are intolerant to yeast or wheat this can make a pleasant change.
Fresh is the SuperValu magazine, not something that would normally be reviewed, but it's unusual for a supermarket publication to have such a strong focus on local producers and suppliers, right down to involvement with The Food Academy (see above).
They're certainly putting their money where their mouths are, and this is seen also in their longterm relationship with chef Kevin Dundon, who is well known for his commitment to local producers, and the excellent choice of former Food&Wine Magazine editor - currently co-editor with Donal Skehan of the gorgeous quarterly magazine FEAST, A Dinner Journal - Ross Golden-Bannon, as Editor of fresh.
The SuperValu family includes some truly iconic shops - personally run town-centre businesses like Field's of Skibbereen and Scally's of Clonakilty spring to mind - proving that supermarkets need not necessarily have a negative effect on towns, local community or producers.
The editorial content in fresh is interesting too of course, and there are loads of good recipes, including this easy seasonal side dish from a barbecue feature by Kevin Dundon.
SAMPLE RECIPE: CHERRY TOMATOES AND COURGETTE SKEWERS
Serves 4
12 SuperValu cherry tomatoes
2 SuperValu courgettes, or one large one
1 SuperValu onion, quartered
1 SuperValu lemon, quartered, to serve
2 tablespoon SuperValu Olive Oil
8 Skewers, soaked in water if wooden to prevent burning
1 Preheat the barbecue or griddle pan to medium.
2 Cut the courgettes side-ways so you have quite thick disks, about as think as your thumb. Thread the vegetable onto the skewers.
3 Brush the vegetables with olive oil and cook them on the grill, or roast them in the oven for 3 minutes on each side or until the vegetables are chargrilled. Put a squeeze of lemon on top before serving.
So, wholesome food is not only good for us, but it's going to drive our economy back to health as well. If you'd like to play a practical role in that area of the recovery and take control of your own life instead of depending on employment from others, there is plenty of help and advice at hand, including The Food Academy (see above).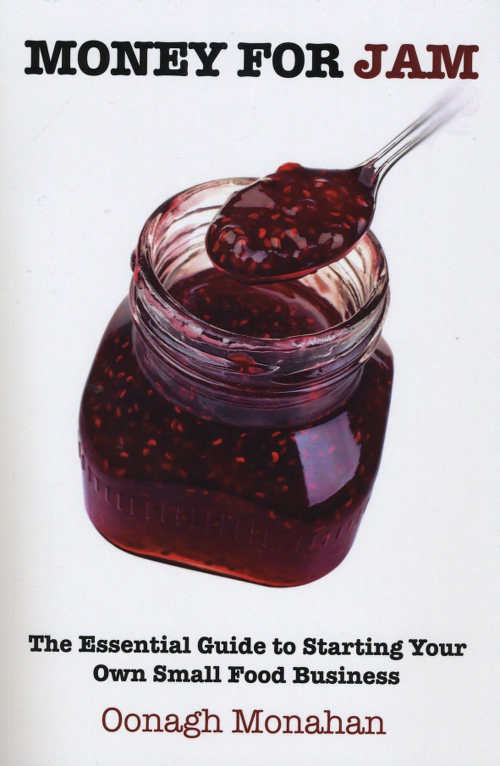 You would also be well advised to get hold of a copy of Oonagh Monahan's Money for Jam, The Essential Guide to Starting Your Own Small Food Business (Oak Tree Press, paperback; €14.95).
Encouraging and down to earth, she covers everything you need to know from consumer trends and opportunities, and deciding what to produce, through the minefield of legislation, food hygiene and product development, to branding, labelling, marketing and distribution- and much else besides. With a decade's experience in helping a whole range of small food businesses to make it to market and to prosper, Oonagh is very well qualified to help, and this practical a book is laced with case studies to inspire and encourage.
But maybe you already have a business - in food or hospitality, perhaps. It's survived the long hard years of recession, but is somewhat the worse for wear. They say the rising tide lifts all boats, but there are plenty of business owners around Ireland who are wondering about that at the moment and these businesses need re-energising.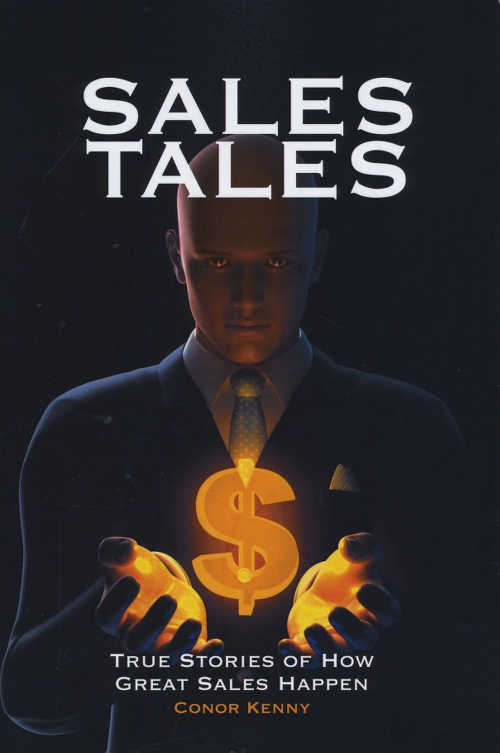 What's needed to kick start a post-recession strategy will include some inspiration in the sales department - and, once you get past the rather scary cover, Conor Kenny's thought provoking book Sales Tales, True Stories of How Great Sales Happen (Oak Tree Press, paperback; €14.95) could well be the read to get things started.
It's based on 30 years of experience of a man who, he says modestly, 'has learnt to sell largely by making a lot of mistakes and working hard to understand what inspires a reaction and what it is that it is that makes people buy or not.'
This very readable book is based on real life sales stories that illustrate the essential do's - and don'ts - that will help to increase sales. It's the voice of experience, and I can vouch for this as I know Conor personally, and work with his independent training and mentoring company Conor Kenny & Associates (www.conorkenny.com) on hospitality related business development programmes - watch out for details of the new programmes and workshops that we're developing for the autumn and winter. They're great fun, providing masses of immediately actionable learning and brilliant networking with likeminded people - I can't wait to get going again.