Easter Treats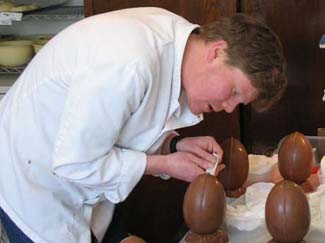 Easter wouldn't be Easter without the many chocolate treats that have become synonymous with it.

Chocolate eggs top the list of course, and the many superb Irish artisan chocolatiers offer a wonderful choice, with many of them available online (including Jamie O'Neill's, pictured here; click for more).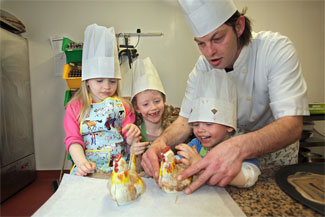 Many shops, hotels, cookery schools etc are offering special treats, including hands-on chocolate sessions. Children staying at The Brehon, Killarney this Easter for example, are in for an "eggs-tra special tasty treat", as Kerry-based French chocolatier and eggs-pert Benoit Lorge (www.lorge.ie)will host a chocolate egg workshop at the hotel on Easter Saturday, where kids and parents will have the chance to make their very own truly scrumptious, chocolate Easter Eggs.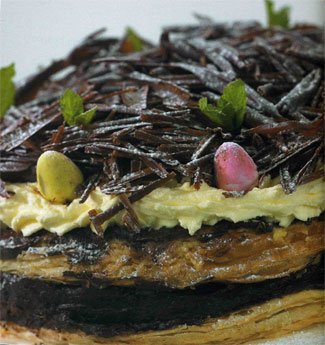 To make a simple but unusual choclate treat at home, try this Layered Easter Chocolate Cake. It's from Jenny Bristow Cooks For The Seasons /Spring & Summer (Blackstaff Press, ISBN 0-85640-738-0)

"This simple cake is delicious," says Jenny, "And will make a wonderful finale to any Easter lunch."

Serves 8-10

Click for recipe