Rachel Gaffney's Letter from Texas - Are You Being Served?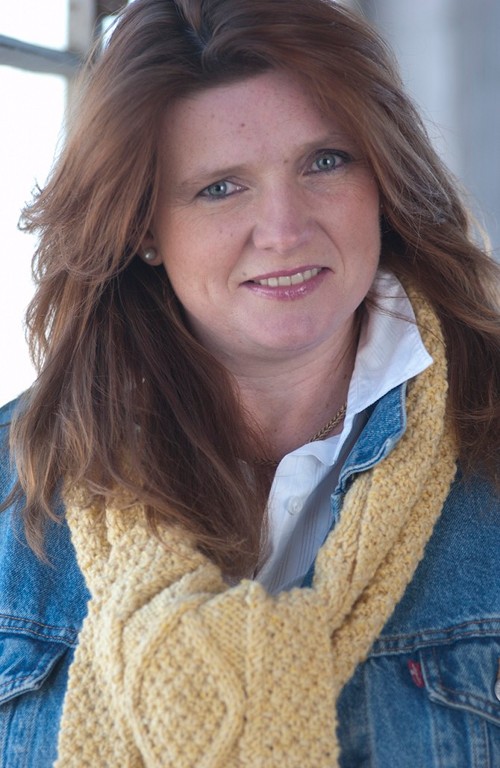 Rachel Gaffney, the famous foodie who's flying the flag for Ireland in Texas, shares some of the good - and, revealingly, some of the not so good - experiences of a recent visit back to Ireland with her family
It was my baby brother's wedding and my oldest son's last summer with us prior to leaving for college in 2014, and for those reasons I booked a three week holiday to Ireland. We were leaving behind the searing, oppressive Texas heat and seasonal allergies for the fresh sea air of the Atlantic coast. We were not disappointed. It did not bother me in the least for the few days that it rained, as I could still breathe after all and that, for me, was a gift.
Since my return home, to Texas (that is my home now after all these years!) I have been sharing my experiences with people who had been following my visit through various social media sites. Only last week, I sat in the football stands for the opening of high school football season (American football) and parents asked me about various places, dishes, recipes, fishing and sailing spots.
I told them all that was good and great about Ireland. The people, the places and the food. Do I tell them about my negative experiences? The answer of course, is absolutely not. Does anyone really want to hear about your awful experience in a particular restaurant? I doubt it. Now, the question is, what about the restaurant? Do they want to hear about your awful experience and how receptive are they to your comments and feedback?
I am, perhaps opening up a rather large can of worms here and it may garner some interesting reactions and it may just start up a conversation or dialogue about customer retention. Let me also say that I come from an hotel background. I began in the Rochestown Park Hotel the year they first opened in 1989. From here I went to London and worked for hotels in the surrounding areas before spending 4 years at the London Tara hotel which, for those of you who may remember him, was managed by Eoin Dillon. From here I moved to the Tower Thistle Hotel at London Bridge and then to head office. Enough said about my background, but felt it necessary to share for those that think I do not know the 'service or hospitality' industry.
My experiences in several locations in Ireland were quite frankly appalling. I am not going to name these restaurants but share my experiences in the hope that it will be taken as constructive rather than personal criticism.
I sat in a restaurant on one occasion with my parents and children. We ordered our drinks and then our food. Our drinks arrived and twenty minutes later the food arrived for my sons but not for my parents. After an hour my father and mother got up and left the restaurant. We were told we never ordered anything. No apology but rather passed the blame back to us.
Two days later my husband and I were driving and stopped at a little restaurant in the main town. The sign said there was seating upstairs, so up we went. The tables were indeed empty but not one had been cleared or cleaned yet. We returned downstairs and ordered food at the bar. Twenty minutes passed and still no sign of our bowls of soup.
Restaurant upstairs was empty and the remaining tables were having their coffee. We continued to wait. Finally we asked. "Oh we are out of the tomato soup" came the reply. The waitress smelled of freshly inhaled cigarette smoke. It was obvious where she had been.
We ordered sandwiches. Another twenty minutes went by and we were now here over 45 minutes sitting with an empty glass. When our food arrived we both looked at my husband's food and then I heard him say, "What's this?" "Tuna Melt" came the reply... "But I didn't order a Tuna Melt" he said. "Yes, you did." I was shocked. Was this lady really arguing with my husband about what he ordered? Indeed she was. He decided to keep it because he was so hungry and was afraid he would have to wait another twenty minutes before eating.
I could ramble on about each negative experience (there were indeed plenty more, mostly really rude wait staff, which is a real shame when the chefs produce such wonderful food) but feel the two above will suffice and help explain what I am talking about.
I have booked 110 room nights over the last few weeks to Ireland. My clients come to me for advice and want to know about the 'Real Ireland' that I talk about. All of these people have also asked me to reserve their restaurants for lunches and dinners as they want to enjoy the wonderful food I tell them about. Suffice to say, the places I mentioned above will not be on my list.
To be perfectly honest, I really don't care if the waitress was having a bad day or if it's hard to get the staff. Those are not my concerns when I am paying for food.
It is true that I live in the United States and customer service in restaurants is without a doubt exceptional. Do you ever wonder why? I'll tell you. Two reasons. For some locations it's simply in their nature. The Texans for example. They are naturally a friendly and hospitable people. Not quite so in other parts of the country, perhaps!
The second, and probably the most important, reason is the almighty dollar. Let me explain. Waiters and waitresses are assigned areas in restaurants and as a result they are trying to 'turn tables' in order to make more money in tips. Tipping is of course another issue and I am well aware of the tipping differences between Ireland and the USA. That being said, people still get tips in Ireland, even if they are smaller. The efficiency I get here (USA) when eating out is second to none. My water glass never stays empty. There are 'bus boys' to clean the tables, thus allowing the waitress to do her job and keep the flow.
The restaurant I mentioned above did not notice our empty glasses and as you pay for each drink in Ireland, they missed the opportunity of selling more to us. We felt so uncomfortable in so many places, that we felt as though we were putting people out. To that end we paid our bill and left. It was raining on this particular day and we would have preferred to stay and order desserts and coffees but just wanted to leave.
Finally after two weeks we arrived in Killarney. Ah, Killarney. What is it about Killarney? The people seem to have hospitality in their blood and DNA. Where else but in Killarney could this happen: a complete stranger (a construction worker) saw me helping my brother (who was getting married in 2 hours) fix his buttonhole and those of all his groomsmen as they were in a panic!
This stranger captured some special moments on camera and the next day there was a plastic bag left on the car. It contained developed and printed 5x7 photographs of these moments. We do not know who he was, but I did find a photo with him in the background walking over from the building site! Brought a tear to my eye...
In Killarney, I ate at 'Bricin' and 'The Wholesome Fayre' and the service was exceptional in both places. In fact the latter was so good that I have since booked in a group of 8 people from Dallas, another group of 4 and a couple next week. I took some clients there and we celebrated my brother in law's birthday there also. All because of one person. Her name was Janet. Janet manages this new brasserie, cooking school and food hall. I had simply found them on Twitter. Janet oozed Killarney warmth. The food was incredible, as was the cheese and wine fridge and food hall carrying all local and artisanal products from around the country. It is located across the street from 'The Killarney Park Hotel' another place that had exceptional service.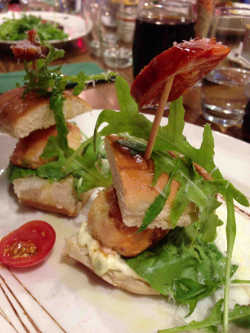 My sister is expecting her first baby and was not feeling hungry for anything on the menu. Janet put together a selection of foods for her and checked with the chef if any of them were on her 'No List'. These were perhaps simple things to Janet but we had been devoid of this service for a few weeks, so it was like a breath of fresh air. I knew that I could now book my clients into these restaurants.
When I shared my experiences with some of my friends in Ireland, I was told I had become a yank . (This of course is only an Irish persons name for an American, because Yank only implies New York in the USA). I expected customer service so that made me an American. I also noticed that my friends and some family members on occasion were too nervous to send food back when it was either overdone or underdone.
I have always expected good customer service, whether I was working or living in Ireland, London, Dallas or Chicago. I wonder if I am alone in this? If not, what can be done? What needs to be done? For what it's worth, I also believe, for the most part, that in any organisation it always comes from the top down. I would be interested to hear feedback, but encourage a constructive dialogue here rather a critical dialogue.
The food in Ireland is world class and it is a shame for one element to be the downfall of a business.

-------------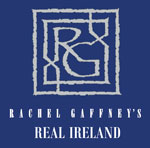 http://rachelgaffneysrealireland.com

Facebook: Rachel Gaffneys Real Ireland
Twitter: @Rachelgaffney

Watch 'The Irish Kitchen' now on HULU
http://www.hulu.com/the-irish-kitchen-with-rachel-gaffney