Rachel Gaffney's Letter from Texas - Not So Many Limits in Austin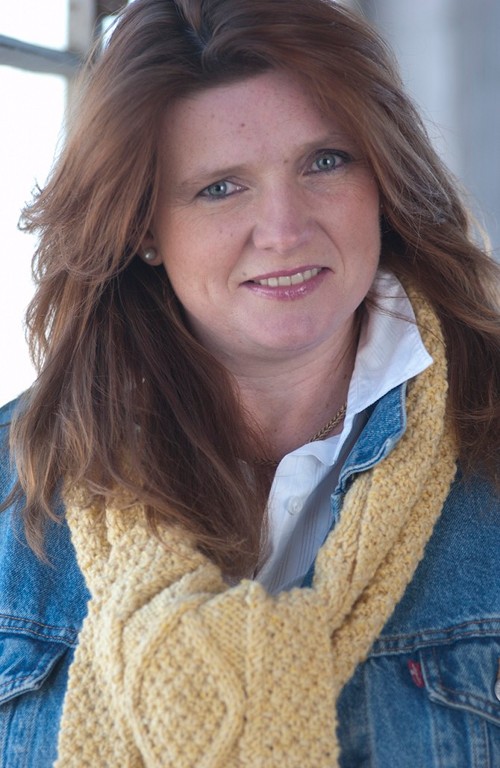 Rachel Gaffney, the famous foodie who's flying the flag for Ireland in Texas, explains why there are Not So Many Limits in Austin
When writing about the food and lifestyle here in Texas , it is only right that I remind people that these are of course my personal experiences, views and opinions. November 22nd 2013 sees the 50th anniversary of the assassination of President John F Kennedy in Dallas, Texas. November 23rd 2012 saw the death of the well loved actor, Larry Hagman who played the notorious villain and scoundrel, JR Ewing on the long running television show 'Dallas'.
For most, the aforementioned people spring to mind when referring to Dallas, and indeed the state of Texas, but this city and indeed state is changing and evolving all the time, with a culture and lifestyle that extends far beyond oil, money and firearms.
The current food scene in Texas is extremely exciting. Austin, the capital of Texas has a food scene that is literally en fuego (on fire) right now. This lively city has virtually got it all in my opinion. New York is New York, great city, great food, great theatre but Austin has to be experienced to be appreciated. It is a young city.
The University of Texas anchors the city along with tech and IT businesses. Also known as the 'Live music capital of the World'. Music is everywhere. Upon arrival at Austin International airport, on the streets, in the grocery stores and even at city council meetings at times.
It is a city for dreamers, where anything is possible, or so it seems. It has a far more bohemian feel than here in Dallas. Shoppers are likely to be spotted wearing flip flops whilst foraging for organic foods, recycling their grocery store bags and sipping on green tea. The food truck scene, unlike anywhere else in the country has a culture all of its own.
Here, Austin knows how to do food trucks! If you are in the mood for a little Ethiopian food, fish n chips, cupcakes, Cuban, Thai, vegan or southern then there is a truck for you. Some come with picnic benches and tents. Most recently the family owned G'raj Mahal extended their Indian food truck with a tented covered patio area for diners. Their traditional Indian cuisine is made from local and organic ingredients wherever possible, sourcing gallons of fresh yogurt from local farmers.
Austin's food scene is a dynamic food scene that is attracting people from all the country. The city's food sector has a "$4.1 billion impact annually and supports more than 43,000 jobs in the metro area" as per the report presented to the city council on March 28th 2013.
Some suggestions that have been made to aid in the continued growth and sustainability of these businesses is to create a mobile grocery business. This would enable restaurants and food trucks to purchase local and organic products directly from the vendors. This link is a copy of the report, outlining the Economic Impact of Austin's food sector. My hope in sharing this with you is that it may inspire and offer resources to others who want to develop this industry in their own area.
Perhaps it is no surprise really that the sustainable food business is thriving in Austin. In 1978, John Mackey and Rene Lawson borrowed money from family and friends to start a natural foods market, know as 'Whole Foods'. Austin plays host to the annual food & wine festival every April.
The line up for the weekend reads like the who's of who of food in the culinary world. This year fourteen chefs went head to head for an evening under the stars for a taco throw down. 'Rock your Taco' has become a hugely popular event. The taco is a staple here thanks to the South American influence.
Each chef adds their own signature twist and flair to the traditional tortilla. Shredded pork, smoked beef, barbecued beef, curried lamb and salted fish are among some of the fillings. Accompanied by local beers and fine wines, attendees get to sample and judge the winner.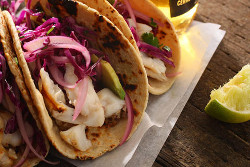 Rachel's Fish & Garden Taco
Inspired by these events I experimented with some fish and ingredients from my own fridge and garden. I used dover sole and tilapia, fresh cilantro (known as coriander in Europe) fresh limes, red onions, white cabbage, tomatoes and more to make this fresh and delicious evening meal.
Heat your frying pan and add canola or rapeseed oil. I tend to use these oils or peanut oil when I need to fry as they are more tolerant of heat. Olive oil burns faster, feel free to use but be aware so as not to burn the fish.
Cut your white fish, I used tilapia and sole, into 3 or 4 inch sized pieces. Add to pan. I then added some slices of fresh lime, a little grated lime zest, cracked black pepper and cooked until tender. You could add a little smoky seasoned salt if you wish also.
INGREDIENTS FOR SPICY SLAW
3 medium sized tomatoes
2 jalapeno peppers finely sliced (be careful not to touch seeds and then touch your skin)
1 head of napa cabbage or white cabbage finely shredded
1 red onion finely sliced
1 fresh lime
1 avocado
1 bunch fresh cilantro coarsely chopped
cracked black pepper & salt
Combine all of the above ingredients in a bowl.
MAYONNAISE SPREAD (This may sound unusual but it was a delicious addition)
6-7 tablespoons mayonnaise
1/2 - 1 teaspoon curry powder
Combine above in a bowl. Really stir the curry powder in well. This was an impromptu addition but it worked really well.
Spread some of this on a corn or flour tortilla, flake your fish and spoon some spicy slaw on top. Enjoy.


-------------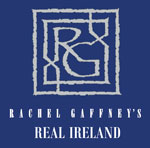 http://rachelgaffneysrealireland.com

Facebook: Rachel Gaffneys Real Ireland
Twitter: @Rachelgaffney

Watch 'The Irish Kitchen' now on HULU
http://www.hulu.com/the-irish-kitchen-with-rachel-gaffney