Rachel Gaffney's Letter from Texas - Pumpkin Time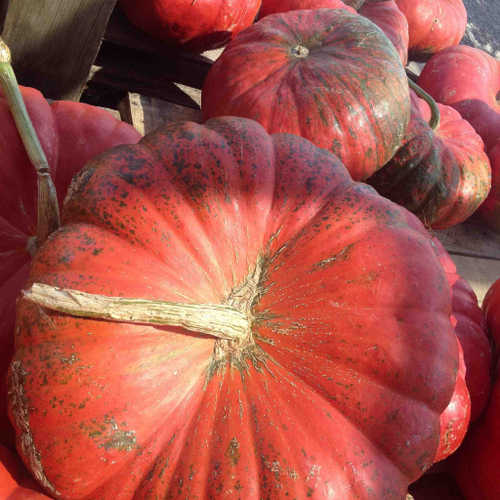 Rachel Gaffney, the famous foodie who's flying the flag for Ireland in Texas, reveals that In America just like Ireland, Autumn is Pumpkin Time
Autumn and pumpkins simply go together like fish and chips and salt and pepper, especially at Hallowe'en of course, and the tradition of pumpkin carving or 'Jack-O-Lanterns' that had its origins in Ireland (stemming from the old tale of 'Stingy Jack') is also very much part of the holiday tradition here in the United States.
It is big business for the farmers in the United States, with my state of Texas being the fourth largest state for commercial production of pumpkins. According to 'Texas A & M University's' horticultural department, approximately 8,000 acres are planted annually, predominantly in the west Texas region.
Mostly pumpkins are used for ornamental use, when people carve them for the spooky holiday or decorate their tables with these and other gourds, but some varieties are also useful in cooking and keep very well for use throughout the winter as long as the skin is not damaged.
The first year I decided to cook and bake with a pumpkin, I was a complete novice. I wrongly assumed that the pumpkins I purchased for carving could also be used for cooking and baking. Oh, how wrong I was. While edible, these pumpkins are not the best choice for cooking as they are stringy and the flesh is watery.
After a few years of trial and error and asking questions, I finally accumulated enough information to be a little adventurous! Here are a few things I have learned and can offer a few tips, based on my own cooking and baking experiences.
Pie Pumpkin - These are smaller than the jack-o-lantern pumpkins used for carving. They are also a lot sweeter. I use these for making soups and pumpkin loaves.
Jarrahdale Pumpkin - This pumpkin is popular in Australia. Over here in the United States, it belongs to the heirloom variety. This is also a great pumpkin to bake with and is slate in color.
Cinderalla Pumpkin - Bright Red in Colour. Its name came from the fact that it resembled the pumpkin carriage from the famed fairy tale. It can also be used for baking but is used for decorative purposes mostly because of its bright colour.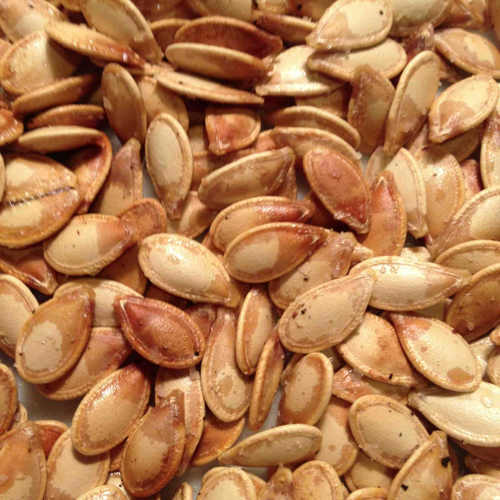 Pumpkin Seeds - Most people discard their seeds, once scraped out of the pumpkins but if you can spare a little time, these roasted and salted seeds are simply delicious.
RECIPE:
Wash and dry the Pumpkin Seeds thoroughly.
Melt a little butter and add some sea salt. Toss the seeds in the melted butter and spread them on a lined baking sheet. The most important thing here is to make sure they are spread evenly in a single layer. This allows them to roast properly. I bake mine for 40-45 minutes, turning them once to ensure even roasting. Make sure the oven is preheated to 375 degrees . These alone are a delicious snack but added to orzo and roasted butternut squash makes a tasty and crunchy meal.

-------------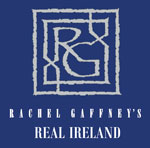 http://rachelgaffneysrealireland.com

Facebook: Rachel Gaffneys Real Ireland
Twitter: @Rachelgaffney

Watch 'The Irish Kitchen' now on HULU
http://www.hulu.com/the-irish-kitchen-with-rachel-gaffney