Rachel Gaffney's Letter from Texas - Texas Ruby Red Grapefruit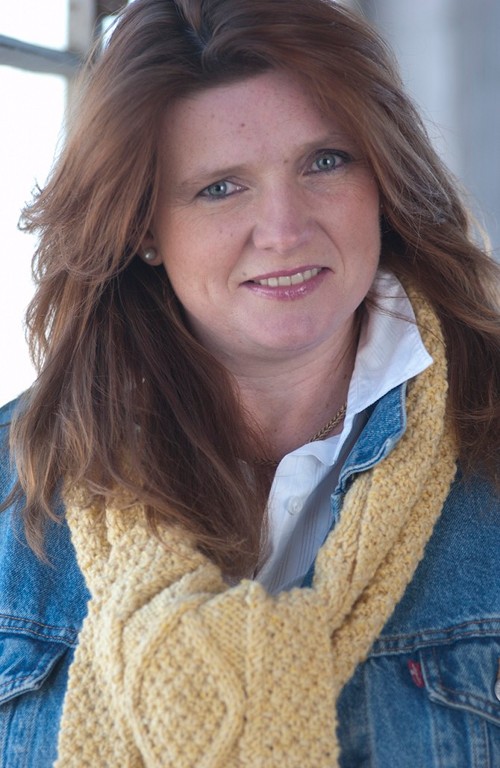 Rachel Gaffney, the famous foodie who's flying the flag for Ireland in Texas, tells us about grapefruit
Ah, the 1970's. My parents took us to eat frequently at various hotels around Cork and Kerry. I can remember the choice of starters on the menus as if it were yesterday. Soup, prawn cocktail and grapefruit. The grapefruit was halved, plopped in an oval glass dish, topped with a glace cherry and sprinkled with sugar. If you accidentally omitted the sugar, you would know pretty quickly as your eyes would squint as if blinded by the sun and your cheeks would pucker like an old prune. This was my introduction to grapefruit.
The Rio Grande river flows from Colorado to the Gulf of Mexico, separating Mexico from the United States. 'The Valley' as it is known as here in Texas or 'The Rio Grande Valley' is located in the southernmost part of South Texas. This region is known for it's production of cotton, sugarcane and citrus fruits. Included in the latter category are navel oranges, pineapples and grapefruits.
Although grapefruit originated in the West Indies, the famous 'Ruby Red' is indeed indigenous to Texas. They grow in clusters on trees and in 1929 there was an accidental discovery made of red grapefruit growing on these trees. As the groves developed, each variety was named after their grower. The subtropical climate in this region provide ideal conditions for them to thrive.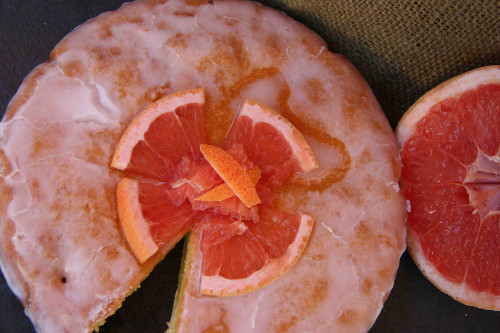 Each week, I purchase at least three or four ruby red grapefruits. They are as much a part of my shopping list as milk, bread and butter. When choosing a grapefruit, it should be heavier than it looks for it's size. This means you have chosen a juicy one. It is easy to peel and can be eaten just like an orange. When you slice it or half it the colour is so vibrant that you cannot help but add it to a salad to liven things up. It is sweet and juicy. It does not require sugar to be sprinkled on it !
There are many varieties as I mentioned with varying degrees of redness. Just recently I wrote an story about 'Texas Olive Ranch' and their olive oil. (May edition of Georgina Campbell's Ireland) They make an olive oil infused with 'Rio Orange' and it has a fresh, sweet, clean and mild flavour.
Armed with bottles of Texas olive oil and Texas ruby red grapefruits, I could not wait to get cooking and baking with my new local ingredients. For dinner that evening, I made a chicken salad, with grapefruit segments and toasted pine nuts. Dessert was an olive oil cake with a ruby red grapefruit drizzle. Not a crumb remained !

-------------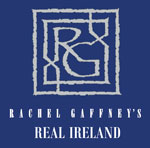 http://rachelgaffneysrealireland.com

Facebook: Rachel Gaffneys Real Ireland
Twitter: @Rachelgaffney

Watch 'The Irish Kitchen' now on HULU
http://www.hulu.com/the-irish-kitchen-with-rachel-gaffney