The Seafood Interview supported by BIM - Diarmaid Murphy of The Fish Kitchen, Bantry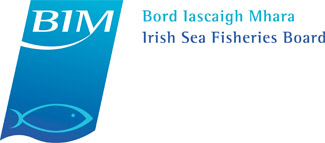 This month Marilyn Bright talks to Diarmaid Murphy of The Fish Kitchen, Bantry, where "Keep it fresh and keep it simple" is the byword
With the sparkling waters of Bantry Bay just below, it would be easy to imagine the spanking fresh fish leaping straight onto the plates in Anna Marie and Diarmaid Murphy's Fish Kitchen restaurant. Concerns about air miles and road miles simply don't apply when the seafood served up comes from the harbour below and the nearby fishing ports West Cork is famed for.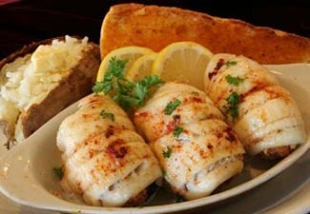 The Fish Kitchen opened six years ago above the Central Fish Market run by Anna Marie's brother Colman Keohane in what was once the family grocery and butcher shop. Colman also runs Keohane's in The Food Emporium in Cork and, since 2010, has operated the state-of-the-art Keohane's Seafood (www.keohaneseafoods.ie) processing plant just outside Cork city, together with his brother Brian and their father Michael.
Always innovative, they saw an opportunity for producing pre-packed, microwavable 'skin filmed' fish, which is very convenient and can be cooked from fresh or frozen in just a few minutes without any need to handle raw fish. This has been a huge success and they supply some of their 'tide-to-table' traceable range to Tesco UK, as well as all of the Irish multiples.
The Fish Kitchen and The Central Fish Market have a healthy symbiosis, with the fish shop's vivarium handily supplying live lobsters, oysters and shellfish as needed during restaurant service. "We buy direct from the boats and small fishermen," Diarmaid says, "Bantry Bay mussels are a mainstay - they're rope grown, much cleaner and meatier than dredged and they're put through purification tanks for safety."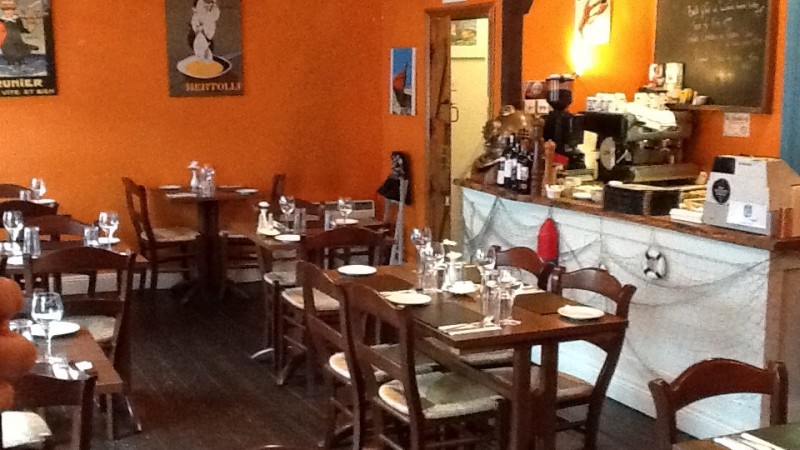 Anne Marie and Diarmaid have experience in restaurants and pub management respectively, but tend more to look after front of house. Chef Tiernan Vaughan trained as an electrician before a career change and works with Anne Marie on new dishes as they continually update menus. "We just have 28 -30 covers and a small kitchen, so we all multi-task with Anne Marie and I both turning a hand to baking the morning brown bread.
"Keep it fresh and keep it simple" is the byword in The Fish Kitchen. Popular lunches would be lemon sole or plaice simply pan-fried and served with lemon butter, or summery mackerel with the Murphy's home grown potatoes. Caesar salad might come with the fish of the day from the blackboard, and crab cakes or open sandwiches are daytime favourites too.
Midsummer is the best time for variety, Diarmaid reckons, with lots of boats out and food supplies coming in to be chalked up on the blackboard. "There's a lot of prime fish at the moment. We do black sole on the bone, John Dory, brill - just keeping it simple, pan-fried or grilled with different butters and sauces. Turbot for instance is delicious with red onion and caper butter."
Fresh prawns come from Union Hall and Castletownbere for the classic prawn cocktail with Marie Rose sauce, still "remarkably popular". The Murphys use good sized number 12's — that's 12 to the kilo whole weight — with a light coating of sauce, not doused, Diarmaid emphasises.
Prawns also feature with monkfiish in a Thai green curry served with basmati rice and poppadoms, or take on Spanish flavours as a starter of pan-fried chorizo, chilli and garlic prawns with fresh coriander topping. There is also a seafood tortilla wrap of mixed fish with tomato sauce, topped with cheese and guacamole and finished under the grill.
The specials of the day can be just as popular at lunchtime as in the evening and Diarmaid points out that there is good year-round local trade from people from all over the world who have settled in Ireland and retired to the area.
There's no consistency as to the popularity of some dishes, but they have noticed varying preferences among customers. "You can't sell skate or ray to locals, but Dubliners love it, and the French go mad for fresh oysters on the half shell."
The Fish Kitchen is Bantry's only dedicated fish restaurant but they do accommodate with a chicken salad at lunchtime and the surf and turf evening option, pairing sirloin steak with crab claws. "When a customer is uncertain about choosing fish, I encourage them to try hake," Diarmaid says. "Nine times out of ten, they enjoy it and will come back for more."
Although there's no special children's menu at The Fish Kitchen, they encourage the younger set to try a small portion of anything on the day's menu. They'll offer a mini fish and chips with goujons of haddock and flaky fish like cod goes down well with a sauce. "They do sometimes surprise you though - I've seen a child scoff down half a dozen oysters, no problem," Diarmaid comments.
Healthy eating campaigns have contributed to the increasing popularity of seafood,' Diarmaid observes, and media reports about issues like discards and sustainability have made people more aware of problems.
"Some customers won't eat farmed salmon, but we try to use organically and ecologically farmed salmon when it's available. The restrictions on wild salmon are sad, but very necessary. When it comes to discard management, the scientists and politicians seen to be saying different things, quotas change every year and what the papers print can be confusing. We can only do our best to follow sustainability and support our Irish fishing fleet."