2012 Award Winners B&B OF THE YEAR 2012
Powersfield House - Dungarvan, Co Waterford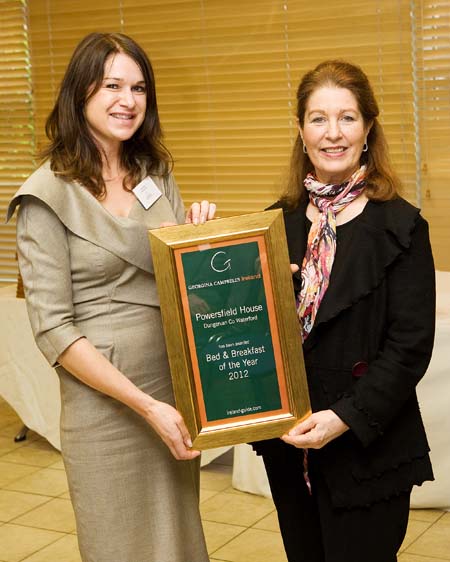 What makes a great B&B? The best are lovely, friendly places to stay, with comfort, good food and interested hosts who anticipate their guests' needs yet give them space – and who enjoy nothing better than helping their guests to explore the surrounding area.
If that area is West Waterford then you're in for a treat, both in the area itself – which remains one of Ireland's most unspoilt gems - and for the pleasure of staying at Edmund and Eunice Power's fine
Powersfield House
on the edge of Dungarvan, which has all the attributes listed above, and then some.
You could be forgiven for thinking that Edmund and Eunice Power's fine B&B in Dungarvan has been here for generations - although quite new, the garden has matured well and this, together with traditional country house style of both the house ...
more...
---
Show me all 2012 Award Winners