Irish Breakfast Awards 2014 BEST COUNTRY HOUSE BREAKFAST AWARD 2014
Newforge House, Magheralin, Co Armagh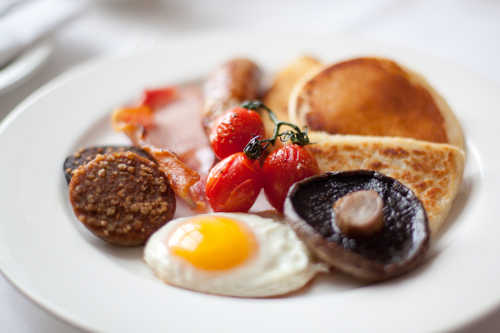 Like their delicious dinners, breakfast at this lovely country house is presented with stylish simplicity and with friendly, professional service to match. You'll waken to the aroma of baking breads and pastries, and a tempting array of juices (including local apple, as well as freshly squeezed orange), fresh fruit salad, organic yoghurt and other goodies greets you in the the dining room.
The rare breed chickens pecking around the orchard provide fresh eggs for a range of hot dishes including as good an Ulster Fry as you will find anywhere - including Moyallon dry cured back bacon (from the famed Hannan Meats in nearby Moira), outstanding sausages - Maddens' perhaps - black and white puddings, ripe tomato and a selection of terrific baked goods including, of course, that Ulster classic - potato bread.
Other choices include Walter Ewing's smoked salmon with scrambled egg, omelettes, or pancakes, and a vegetarian option is also offered. And lovely homemade preserves with your toasted breads of course - all round delicious.
---
Show me all Irish Breakfast Awards 2014