2014 Award Winners CASUAL DINING RESTAURANT OF THE YEAR 2014
The Fatted Calf, Glasson, Co Westmeath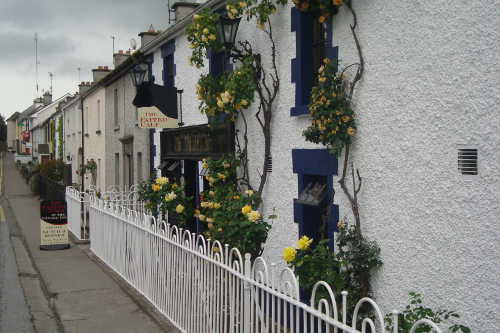 The leading restaurants in major cities, and their chefs, tend to hog the spotlight at awards and, while the size of the population means more top rank establishments to choose from, excellence is no respecter of location – or style. Our Casual Dining and Café of the Year awards aim to highlight the quality of (mainly) smaller establishments, especially those serving outstanding daytime food and, in the case of the important Casual Dining Award, also ambitious restaurants with an informal style.
An atmospheric pub-restaurant in a charming almost-waterside midlands village makes a great setting for quality-led food from a leading Euro-Toques chef who is known for his commitment to local sourcing.
Menus promising innovative modern Irish cooking work with the seasons and namecheck suppliers including Donald Russell meats, McGeough's of Oughterard (famed for their cured meats), Jane Russell sausages and Fagan Foods of Athlone (quality chicken and duck)...nothing ordinary comes out of this kitchen.
A passion for the best is also seen in the drinks list, which offers carefully selected wines (with over 20, including the Torres Natureo de-alcoholised muscadet, available by the glass) and a great choice of Irish craft beers and cider.
The smart-casual style and family-friendly atmosphere is bang on the nail and the excellent, stylish cooking is matched by friendly and efficient service - well worth a detour off the M6
MOVED to Athlone Feargal O'Donnell - a prominent Euro-Toques chef - and his wife, Fiona, chose well when they took over a pub in the charming almost-waterside 'village of the roses', near Athlone. Their informal s ...
more...
---
Show me all 2014 Award Winners