2014 Award Winners HOTEL OF THE YEAR 2014
Dunraven Arms Hotel, Adare, Co Limerick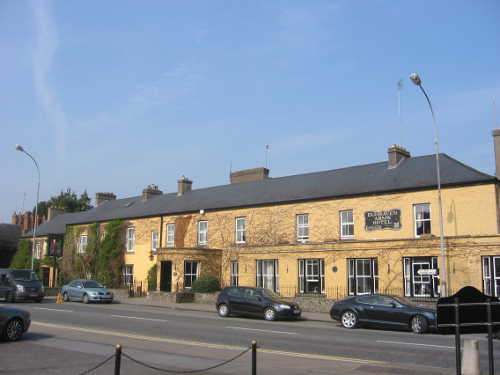 This is not the first time for this old family-run hotel to be singled out for this particular award. A decade has passed since it was our Hotel of the Year before and, since then, it has been visited many times by ourselves, our family and friends, other assessors and followers of the Guide.
This is partly because of its convenient and very agreeable location (except for the busy road, but that's another story), but mainly because of the hands-on family management, its comfortable 'country inn' ambience combined with spacious and exceptionally comfortable accommodation, good housekeeping, great food (notably a superb breakfast) and excellent amenities. Need I say more?
Well yes, actually, because there's the small question of value. Long before the recession kicked in, they had earned an unrivalled reputation for the quality and value of the short breaks offered - and, unlike so many other hotels, nobody visiting on a special offer will ever be made to feel like a second class guest.
It is their ongoing determination to combine personal service and quality with value, which makes the Dunraven Arms an outstanding example of contemporary Irish hospitality at its best
Established in 1792, the Murphy family's large hotel in Adare has somehow retained the comfortable ambience of a country inn. A very luxurious inn nevertheless, and operated under the personal management of Bryan and Louis Murphy. The furnishing ...
more...
---
Show me all 2014 Award Winners