2008 Award Winners SEAFOOD BAR OF THE YEAR 2008
Mary Ann's Bar & Restaurant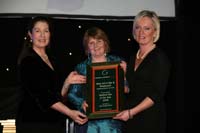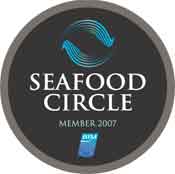 Our Seafood Bar of the Year is little short of a national treasure - a pretty west Cork pub that is as old as it looks, going back to 1846, and has been loved and well maintained in Fergus and Patricia O'Mahony's energetic and hospitable ownership since 1988. Seafood is the star, of course, in both bar and restaurant – and it comes in many guises, usually along with some of the lovely home-baked brown bread which is one of the house specialities.
Another is the Platter of Castlehaven Bay Shellfish and Seafood - a sight to behold, and usually including langoustine, crab meat, crab claws, and both fresh and smoked salmon. Although there are also good steaks and roasts, served with delicious local potatoes and seasonal vegetables (and delicious local West Cork cheeses to folow), much of the menu depends on the catch of the day.
But one of the most appealing things about Mary Ann's is that such a wide choice is available in the bar as well as the restaurant – and that includes daily blackboard specials, which may offer real treats like lobster thermidor or lobster mayonnaise, as well as a long list of other seafood. Some bar food indeed!
The pub is as old as it looks, going back to 1846, and has been in the energetic and hospitable ownership of Fergus and Patricia O'Mahony since 1988; they have loved it and maintained it well (it is not unusual to find Fergus up a ladder with a ...
more...
---
Show me all 2008 Award Winners