Cakes & Co
Buy & Producer
Baking/Bakery / Producers Shop

Address:
Cakes & Co
Jane Cottage, Newtownpark Avenue
,
Blackrock
Co Dublin

Please mention ireland-guide.com when enquiring.
Cakes & Co
Known for innovative cakes, specially designed for specific occasions and celebration; also gluten free cakes. Suppliers of sugarcraft equipment.

Might also like
Husband and-wife team Valentina and Owen Doorly are behind Il Valentino and are passionate about Italian food. Their Grand Canal Basin bakery may boast a modern, super stylish interior – with oranges, pinks, modern plastic seating and leather banquettes – yet ...
Husband-and-wife-team Dave Brown (formerly of The Big Cheese Co.) and Cara Lloyd brought their lifelong love of food and baking to fruition when they gave up their respective careers and opened The Corner Bakery on their own home patch in 2005. Later joined by Dave's si ...
This is the last fish shop on the West Pier of Howth harbour, and many regulars make a beeline for it. A family run concern with a long tradition in the fish business in Howth, it was founded by Nicky McLoughlin (recipient of the Irish Food Writers' Guild Lifetime Achie ...
Macreddin Village, Co. Wicklow
Distillery/Brewery / Farmers/Country Market / Hotel / Restaurant / Speciality Store
Distance: 46.5km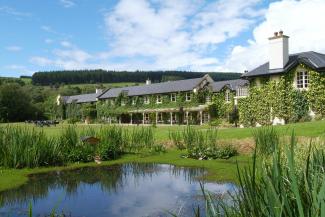 Built on the site of a deserted village in a Wicklow valley, this extraordinary food, drink and leisure complex exists thanks to the vision of three brothers, Evan, Eoin and Bernard Doyle. Below we outline the various strands that make up this very complex operation &nd ...
Trip Planning Tools
My Ireland Guide
Local Recommendations
Hospitality