This friendly traditional family-run pub has the best location in Union Hall, by far, with a walled outside seating area on the sea side of the building for the better enjoyment of Martha Casey's homely food on fine days.
Casey's
Sorry, Casey's is no longer active on Georgina Campbell's Guides
Click
here
to return to the homepage
Might also like
Castletownshend, Co. Cork
Character Pub / Restaurant
Distance: 4.0km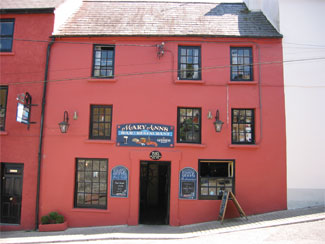 The pub is as old as it looks, going back to 1846, and has been in the energetic and hospitable ownership of Fergus and Patricia O'Mahony since 1988; they have loved it and maintained it well (it is not unusual to find Fergus up a ladder with a paintbrush in his h ...
Everyone feels at home in this famous old bar, especially visiting and local sailors. It's choc-a-bloc with genuine maritime artefacts such as charts, tide tables, ships' clocks, compasses, lanterns, pennants et al - but it's the Bushe family's hospitality that makes it ...
The O'Crowley family has owned this characterful bar and restaurant since 1979: it's always been a friendly, well-run place and, although it can be very busy at times, their reputation for good food is generally well-deserved. An Sugan is known nationally as ...
Clonakilty, Co. Cork
Café / Restaurant
Distance: 19.2km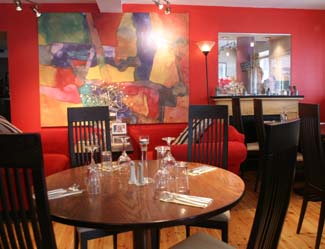 Situated in the centre of Clonakilty, close to a little park, Richy Virahsawmy's restaurant is one of those relaxed places that attract a real cross-section of people. It has a clean, modern yet warm feeling, with the day's specials chalked up on blackboards and a ...
Schull, Co. Cork
Café / Character Pub / Wine Bar
Distance: 28.1km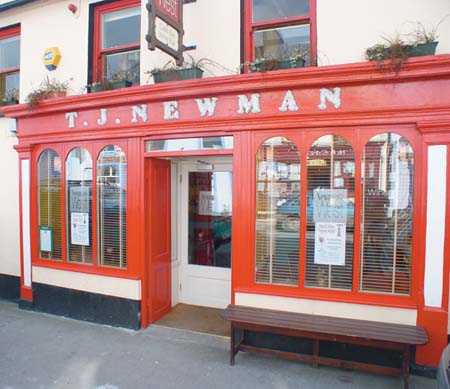 Just up the hill from the harbour, this characterful and delightfully old-fashioned little pub has been a special home-from-home for regular visitors, especially sailors up from the harbour, as long as anyone can remember. The premises was bought by John and Bride D'Alt ...