Clarkes Seafood Delicatessen
Buy
Deli / Fish & Seafood / Food Market / Online Shop
The Westport branch of the Clarke brothers' renowned Ballina business
Clarkes Seafood Delicatessen
Sorry, Clarkes Seafood Delicatessen is no longer active on Georgina Campbell's Guides
Click
here
to return to the homepage
Might also like
John McCormack is currently the main man at Kate McCormack's sixth generation butchers shop in Westport and not only is this Associated Craft Butchers of Ireland member continuing the tradition of supplying the people of Westport with excellent meats but, up the stairs i ...
Speciality pork products have long been a strength in Ireland but some producers seem to have a unique magic ingredient, and Kelly's of Newport would certainly be up there among the chosen few. An excellent traditional butchers with a licensed abattoir where they slaugh ...
Letterfrack, Co. Galway
Preserves / Restaurant
Distance: 35.7km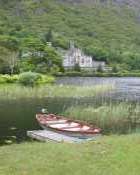 Providing you are tolerant of tour buses and high season crowds, this dramatically located Abbey offers a surprising range of things to see: a brief stroll from the abbey along the wooded shore leads to the Gothic church, for example, which is a fascinating miniature rep ...
Ballina, Co. Mayo
Fish & Seafood / Fish Shop / Food Market / Online Shop
Distance: 42.5km



Renowned throughout the North-West and beyond, 'Clarke's Master Fishmongers & Salmon Smokers since1945' has recently been transformed into Clarke's Seafood Delicatessen, a bright modern shop offering wines, Irish farmhouse cheeses and other speciality foods as well a ...
Ballyconneely, Co. Galway
Fish & Seafood / Online Shop / Producers Shop
Distance: 57.2km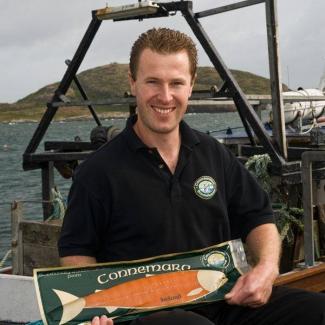 Founded in 1979 by John and Bridget Roberts, this famous and beautifully located smokehouse near Clifden is now run very successfully by their son Graham and his wife Saoirse. They offer an appealing range of products and have earned a reputation for excellence, as they ...