Rhubarb Compote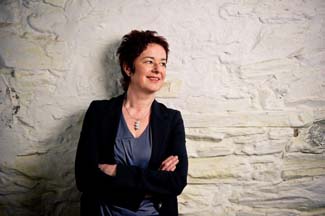 The following recipe from Eunice Power is for rhubarb compote, this is a great template for many dishes. As the season moves along the rhubarb gets thicker and coarser, and it is important that you select the younger rhubarb stems.

300g rhubarb cut into 4cm pieces
100g castor sugar
100ml water
A dash of rosewater
1 heaped teaspoon of arrowroot (or cornflour)
The tiniest drop of pink/red food colouring – if desired

Start off by making the syrup, by simmering the sugar and water together until the sugar is dissolved. Add the rosewater and rhubarb. Simmer the rhubarb for 3 minutes then turn off the heat, allowing the rhubarb to cook in the cooling liquid.

When the liquid is cold, remove the rhubarb with a slotted spoon, then simmer the syrup. Dissolve the arrowroot in a little cold water and add to the syrup to thicken – simmer for a minute or two and remove from the heat and allow to cool.

At this stage you can add the tiniest drop of pink or red food colour – be very careful with this, less is always better. Return the rhubarb to the syrup.

This compote can be used spooned over yoghurt for breakfast, or on desserts and cakes. It will last up to 5 days in the fridge.