Cork - Farmshops
Found 8 matches, showing 1 - 8 below.
Cheeses / Farmshop / Fruit & Veg / Internet/Phone Mail Order / Meat & Game


Tom and Giana Ferguson are the fifth generation to care for this beautifully located family dairy farm and, inspired by Giana's experience of continental cheeses when growing up in Spain and France, they wasted no time before experimenting with m ...
more...
Classes/Courses / Cookery School / Farmshop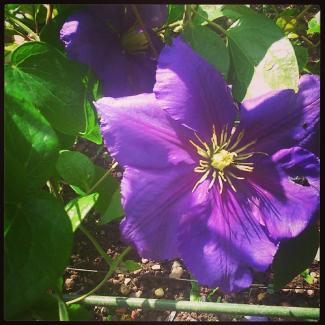 It may seem like no time at all to many of its longterm fans, but Darina Allen's internationally renowned Ballymaloe Cookery School has been in business since 1983. The school and her family's organic farm are at Kinoith, just a couple of ...
more...
It was the quality of one of their products that led us to Pat and Miriam Mulcahy's home, Ballinwillin House: delicious, tender Ballinwillin venison features on Martijn Kajuiter's menu at The Cliff House Hotel in Ardmore (Ireland's on ...
more...
John and Olive Forde's organic meats are produced on a mixed farm, using working horses, and sold either directly from the farm or from Killavullen Farmers' Market at the Nano Nagle Centre (Every 2nd Saturday 10.30am-1pm.)
more...
Dick & Helene Willems began making cheese here in the Cork Gaeltacht in 1979, and their famous gouda style cheese is now made by their son Dicky. Made with the pasteurised milk of a neighbouring herd, it is a typically smooth, dense-textured chees ...
more...
One of the earliest of the 'new wave' of farmhouse cheesemakers, Jeffa Gill has been producing her beautiful washed-rind semi-soft cheese in her dairy in the quiet Coomkeen Valley on the Sheeps Head Peninsula since 1979. It is widely recognised as one ...
more...
Madeline McKeever, who is also involved in Irish Seed Savers, grows her own organic vegetable, herb and edible flower seeds on her West Cork farm. Events are occasionally held on the farm, where they sometimes have their own Ardagh beef for sale. Goo ...
more...
If you're visiting East Cork by car, swing round by Patrick and Mary Walsh's farm shop before heading home, and load up with their delicious seasonal vegetables and fruit. Depending on the month you're there, you'll find ...
more...