Monaghan - Hotels
Found 3 matches, showing 1 - 3 below.
Castle / Historic House / Hotel / Producers Shop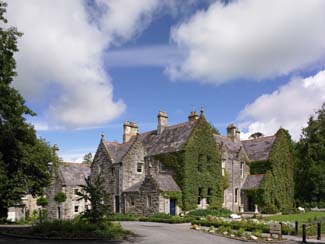 In recent times Castle Leslie ceased operations as an hotel and, following extensive refurbishment, re-opened as a private venue for weddings, conferences etc - however it has now turned the full circle and reopened as a hotel again (see below). Guest ...
more...
Overlooking the town from a fine hillside location, the Hillgrove is the leading hotel in the area; is smartly furbished in a classic contemporary style and offers excellent business and leisure facilities. An impressive foyer sets the tone and the pu ...
more...
This fine owner-managed country hotel just south of Carrickmacross is set in a parkland estate, with its own 18-hole golf course, and serves the leisure and business requirements of a wide area very well. As you go over the little bridge ("Bewar ...
more...