Quotes & Testimonials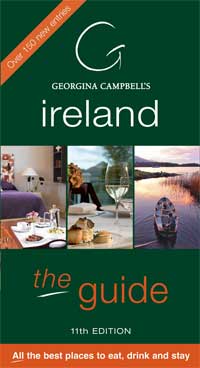 QUOTES FOR GEORGINA CAMPBELL GUIDES


As Ireland's leading independent hospitality guide we will lead you to the very best places to eat, drink & stay wherever you are on the island of Ireland, see below for some of the critical acclaim we have received.
"difficult to find a more comprehensive handbook for eating, drinking, sleeping…on this bountiful island"
Sunday Business Post, Ireland's Top 50 in Food


"renowned for finding hidden out-of-the-way gems in every corner of Ireland"
The Star


"popular guide"
Irish Times

"…the most reliable pointer to the best in Irish hospitality"
Daily Mail


"…Ireland's leading hotel and restaurant guide"
Daily Mail


"…only the best will squeeze into Ms Campbell's Ireland – a respected 'glove box bible'"
Daily Mirror
"Guide is a voyage of discovery for the traveller"

The Irish Examiner



"Gastro Gem – anyone with even a passing interest in good food will own a copy"

Jillian Bolger, The Sunday Tribune



"you can't go far wrong with the latest edition of Georgina Campbell's Ireland Guide. Something of a bible among foodies…perfect for picking stop off points for modest refres

hments on long journeys, as well as accommodation and fine dining"

Ross Golden-Bannon, Sunday Business Post



"It's a must have glove box accessory guaranteed to bring you to the best places to eat, drink and stay"
Fine Wine & Food Guide, The Irish Independent
"the h
ospitality bible"
The Daily Mail
"unparalleled"
The Sunday Tribune
"Trustworthy"
Guide to the guides - The Sunday Times
"…the long established bible for foodies and travellers alike"
The Sunday Business Post
"Honest, accurate and informative"
Jillian Bolger, The Sunday Tribune
"…so many guides to food & travel in Ireland…Last Post's perennial favourite is the Georgina Campbell guide…the guide visits entrants anonymously; you can't pay to get an entry and they take no advertising either. Other, less discerning but more bumptious guides take note (you know who you are)"
The Last Post, The Sunday Business Post
"Essential kit for any food lover"
The Sunday Tribune
"essential reading before planning a weekend away or heading out for dinner"
The Sunday Tribune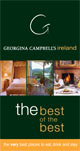 "…if it's good enough for Georgina Campbell it's good enough for all of us"
Sunday Independent
"Georgina Campbell is well recognised as being one of Ireland's most reliable judges of what the country has to offer in the way of special places to stay"
Food & Wine Magazine
"Ireland's Premier Guide"

The London Guardian

"Best
Guide Book"

Harpers & Queen Magazine



"By far the most reliable"

Food & Wine


"…derives its legitimacy from the painstaking research of Georgina and her tea
m. W
e've said it before and we'll say it again: if there was only one Irish hospitality guide this would have to be it.
"
Editor, Food & Wine Magazine
"Lifes too short for bad food and mediocre accommodation. That's why Georgina Campbell's Ireland The Guide never leaves my sight...this is the most comprehensive and reliable guide to Irish hospitality."

Jillian Bolger, The Sunday Tribune
What our readers say about "

the

Guide":
• "All in all an excellent publication, in the same vein as we have come to expect: informative, measured in tone ...etc"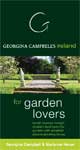 • "I feel it is very important to have traceability of Irish food (especially meat) rather than just emphasis on traditional Irish food."
• "Congratulations on your guide - it is people like you we need to sell Ireland abroad and be proud of it!"
• "The Guide, from my perspective, is as near perfect as you will get. I find it indispensable when organising itineraries and for private breaks and dining."
• "All round, I find the Guide invaluable."
Further Press Quotes -
• "I have to thank Georgina Campbell's encyclopaedic Ireland Guide…" Tom Doorley, Irish Times
"Honest, impartial and written with passion. The Guide is the only hotel guide in this countr

y that experts take seriously" The Dubliner Magazine
• "…Georgina Campbell, Ireland's most respected hotel critic, … choices are informed by travels across the land, rare integrity and a determination to identify only the best." The Dubliner Magazine
• "Georgina Campbell is Ireland's leading food and hospitality writer…the same honesty has applied to her comprehensive and critically acclaimed independently assessed guides to Ir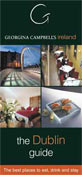 eland's best places to eat, drink and stay…" The Dubliner Magazine
• "many such guides out there…but this is The Business, The Big Kahuna…let's not beat about the bush, this is quite definitively The Guide… authoritative, detail(ed), no nonsense…Car glove compartments at the ready for this one, if you don't mind." Cara Magazine
• "takes the guess work out of holidaying, eating out, or even selecting a good pub in Ireland" Irish Homes Magazine
• "Best Guide Book" Harpers & Queen Magazine
• "By far the most reliable" Food & Wine Magazine
• "Keep this book handy" Irish Examiner
• "Essential Travelling Companion" Irish Examiner
• "By far the most comprehensive…certainly one of the most honest and reliable" Food and Wine
• "If you needed a 'where do I eat/drink/stay' guide to Ireland and could only afford one, 'The Georgina' would have to be it.." Editor, Food and Wine
• "Must have" Cara Magazine, Aer Lingus
• "Avoid the fabled xxxxxxxxxxx books – they tell you more about the writers than the restaurants – and go for Georgina Campbell's informative, no nonsense Jameson Guide" Evening Standard
• "This straight-talking book is a surefire winner" Irish Times
• "definitive" Food & Wine Annual
• "everything it proclaims on the cover, no bull, no payole, 100% genuine. Highly Recommended" Food & Wine Annual 2004
• "highly recommended" Womans Way
• "carefully compiled" Irish Times
• "substantial…updated…unbiased" Holiday
• "Wondering where I'll get the next quality bite will never be an issue again now that I have my hands on the latest copy of GC Jameson Guide to Ireland" Irish Examiner
• "Prestigous" Business Eye
• "don't leave home without it" Irish Examiner
• "All the best glove compartments carry a copy of Georgina Campbell's Guide…(it) is a mine of reliable information" Gemma Doherty, Irish Independent
• "The foodie's bible" Breda Heffernan, Irish Independent
• "Comprehensive…no glove compartment should be without it" At The Table, Irish Times
• "Indispensable companion for the discerning traveller and diner" Ireland of the Welcomes
• "The essential handbook for tourists, weekenders and diners-out; in fact anyone who loves the finest in food and drink and wants to know where it's available in the 32 counties of Ireland. Here in Food & Wine our editorial team wouldn't be without Georgina Campbell's Jameson Guide as an indispensable work of reference. One word of warning - don't leave it lying around or you'll never see your Guide again!" Food & Wine
• "Hats off to Georgina Campbell...as usual it [the new Guide] is full of useful reports on where to eat, drink and stay in Ireland. What to expect? No PR gimmicks...and no nonsense - just well-written, incisive reviews... [the xxxxx guide] for grown-ups." The Dubliner
• "As complete as you could want, reliable and (as the binding is sewn) it [this very substantial handbook] definitely won't fall to bits." Books Ireland
• "Rigorously unforgiving standards..." Kevin Myers, The Irish Times
TESTIMONIALS
A card from a German couple:
Munich, May 14th
Dear Georgina,
Travelling Ireland is fun using your invaluable guide! We are looking forward to travelling with "you" soon again.
Best wishes,
Stephanie & Thomas V.
Munchen
A Testimonial that was e-mailed to us:
"We bought the Guide and it was absolutely wonderful. We travelled around virtually the whole of West Cork, with a bit of East Cork to start with, and came to rely on the recommendations for pubs, restaurants and somewhere to stay. I think we tried about five or six different hotels and B&B's and all , without exception were excellent in their own way. In every town or village we turned to the Guide before setting off for lunch or to the pub (and it seems like we went to a lot of pubs!) and never once were we disappointed or disagreed with her comments. We found the Guide exceptionally useful, well put together and all round reliable. It was the best money we have invested for a long time"
Debra Frost, England, May.