GC's Shop
Found 3 matches, showing 1 - 3 below.
iCook with Neven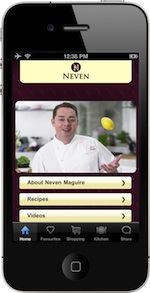 Join Neven Maguire in the kitchen with 60 of his favourite recipes - old & new - on his very first app for the iPhone, iPod Touch and iPad entitled "iCook with Neven", allowing people to browse his recipes and plan meals while at home or on the move.
€4.99 (ex. VAT) * (free p&p in Ireland)
APPetiser - Recipes & Cooking with Derry Clarke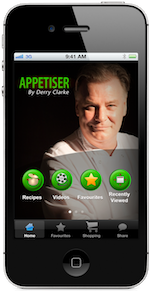 Join tv chef Derry Clarke, proprietor of the award winning Michelin Starred l'Ecrivain Restaurant in Dublin, as he guides you through 60 user-friendly recipes written especially for the home cook.
€4.99 (ex. VAT) * (free p&p in Ireland)
For the Love of Food - Kevin Dundon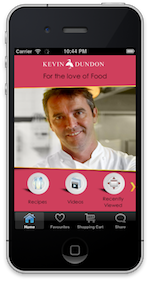 A personal chef is just the answer to all our cooking dilemmas. Well, now you can have the next best thing by using this app to cook with tv chef Kevin Dundon in your own kitchen!
€4.99 (ex. VAT) * (free p&p in Ireland)