GC's Shop
Found 1 matches, showing 1 - 1 below.
For the Love of Food - Kevin Dundon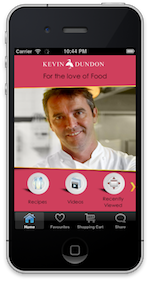 A personal chef is just the answer to all our cooking dilemmas. Well, now you can have the next best thing by using this app to cook with tv chef Kevin Dundon in your own kitchen!
€4.99 (ex. VAT) * (free p&p in Ireland)