APPetiser - Recipes & Cooking with Derry Clarke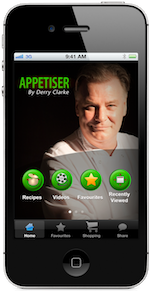 Click here to view the "APPetiser by Derry Clarke" App for iPhone, iPad & iPod Touch
Join tv chef Derry Clarke, proprietor of the award winning Michelin Starred l'Ecrivain Restaurant in Dublin, as he guides you through 60 user-friendly recipes written especially for the home cook.
Divided into 8 categories including Soups, Starters, Salads, Vegetarian, Main Courses & Desserts. There is also a section entitled "Stocks, Sauces & Misc" with 15 additional recipes such as Boulangere Potato, Pasta, Risotto, Sponge Cake, Stocks, Sauces and more.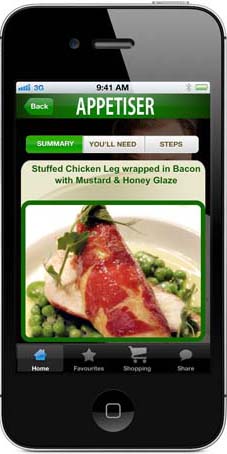 In this app Derry - who is famous for his friendly, amiable approach to cooking - encourages you to have fun while you cook at home, to lose any fear of making mistakes and to bring out the adventurous side to your cooking by putting your own stamp on his dishes.
Be prepared before you begin to cook and embrace local, seasonal produce to get the best results and most of all enjoy yourself - Bon Appetit!
Click here to view the "APPetiser by Derry Clarke" App for iPhone, iPad & iPod Touch

€4.99 (ex. VAT) * (free p&p in Ireland)