Beaufield Mews Chocolate Santa Hunt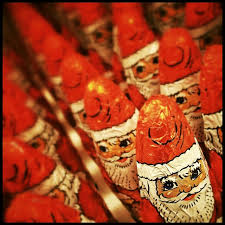 Santa Chocolate Hunt on Sunday 8th, 15th & 22nd Dec 2013

Venue: Beaufield Mews Restaurant
Time: 3pm
Price: Free to all that attend lunch
Santa's Elves are hard at work finding unique hiding places for all his chocolate. Join us on Sunday 8th, 15th & 22nd December for lunch and let the kids enjoy finding lots of treasure in the garden.

Click here to book/enquire or call 01 288 0375

Please quote "Georgina Campbell's ireland-guide.com" when booking or enquiring


Beaufield Mews Restaurant & Art Gallery
Woodlands Ave, Stillorgan, Co. Dublin.

Only 4 miles from the city centre and along the 46A bus route
Dublin's oldest restaurant is located in a characterful 18th century coachhouse and stables - surrounded by beautiful mature gardens where guests can have an aperitif on the lawn before dinner, or take coffee afterwards, as the gardens are lit up at ni ...
more...
Show Me All Special Offers
Apps and Books
iCook with Neven

Join Neven Maguire in the kitchen with 60 of his favourite recipes - old & new - on his very ...

more...

iPhone App (Free)

Quickly and easily find all the very best places to eat, drink & stay across the island of I ...

more...