LOOP HEAD AREA - 10 OF THE BEST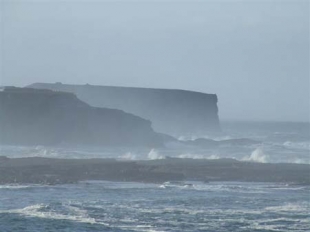 We have long been fans of Loop Head: right in the middle of the 'Wild Atlantic Way' - between the Atlantic Ocean and the Shannon Estuary - this stunning West Clare destination is an environmental wonderland offering spectacular scenery similar to the Cliffs of Moher - but without the commercialisation.
It thoroughly deserves the title 'Best Place to Holiday in Ireland', as voted by Irish Times readers in May 2013 and the growing number of appreciative visitors has prompted extended opening hours at Loop Head Lighthouse this year (10am-7.30pm daily to end August).
As well as the many activities available on Loop Head itself (www.loophead.ie), don't miss an outing to Scattery Island (now uninhabited), and The West Clare Railway at Moyasta Junction. Nearby Kilrush is a traditional music hub, home to the beautiful Vandeleur Walled Garden - and probably the nearest place where petrol can be obtained on a Sunday.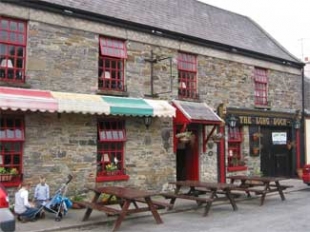 The Long Dock, Carrigaholt
Earned a well-deserved reputation for its friendly atmosphere and good food, especially local seafood
Diamond Rocks Café, Kilkee
Margaret and Kevin Haugh's family-run business provides good informal food that's enjoyed by locals, visitors, and many families. Prices are reasonable and the views, the buzz and very smart and friendly staff are wonderful.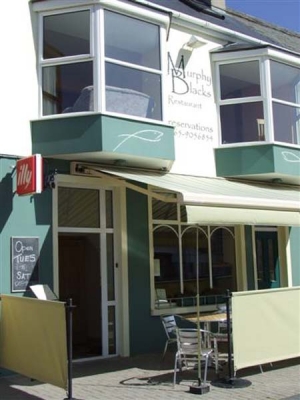 Murphy Blacks Restaurant, Kilkee
An atmospheric blend of old and new, Mary Redmond and Cillian Murphy's restaurant specialises in seafood - sourced by Cillian, an ex-fishing skipper who ensures the freshest fish possible. He is in charge of front of house, and Mary is the chef who transforms his carefully sourced produce into succulent, well-flavoured food. A winning combination that has earned Murphy Blacks an enviable reputation
Naughton's Bar, Kilkee
Styled a Fish and Steak Bar, the accent at Elaine Haugh and Robert Hayes' smartly presented pub is on seafood, and on simplicity with a well balanced menu offered plus extra seafood specials each night, and good accompaniments.

The Pantry Bakery& Restaurant, Kilkee
Owned and operated by Imelda Bourke and her husband, Pat, baking starts at 5.30 each morning, and they produce the most amazing selection of breads, cakes and desserts.

Stella Maris Hotel, Kilkee
Ann and Martin Haugh's long established family-run hotel is well located in the centre of Kilkee, overlooking the bay and just a few yards from the beach
The Strand Restaurant & Guesthouse, Kilkee
Friendly service, fresh-flavoured food and that view should make dining here an enjoyable experience

The Buttermarket Café, Kilrush
Situated just off the Square, old-meets-new atmosphere is charming and relaxing – and suits the down-to-earth good home cooking very well. Baking is a special strength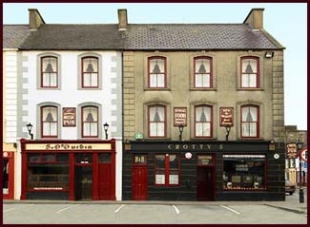 Crottys Pub, Kilrush
Overlooking the town square, Rebecca Brew and Kevin Clancy's imposing 19th century pub with accommodation is a wonderful place, with all the features that make Victorian Irish pubs so special.

Vandeleur Walled Garden, Kilrush (with café)
Restored walled garden with rare and tender plants

Best places to Eat for...