SPECIALITY FOOD SHOPS - TEN OF THE BEST
Who would have thought, even a few years ago, that the small shop would be enjoying such a comeback. Discerning consumers are now giving independent retailers a resounding vote of confidence and these iconic speciality food businesses are just ten of the leaders in Ireland's shop local revolution. Each one will reward a visit with quality, value, interesting local foods – and a memorable shopping experience.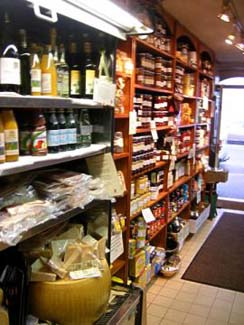 Country Choice, Nenagh, Co Tipperary
Food lovers plan their itineraries with care to take in a light meal of simple, seasonal, home-cooked food and a little serious shopping at Peter and Mary Ward's repository of the very best foods from Ireland and abroad. Now joined by their beautiful daughters (who assist them especially with the weekly stall at Limerick's Milk Market, and festivals), the Wards choose down to earth, local, seasonal fresh foods to reflect the agricultural economy of Tipperary. Peter is one of the most energetic and dedicated movers and shakers in the wonderful world of artisan foods and his cheeses are legendary - while Mary, an exceptional cook, quietly produces magnificent terrines from the family's saddleback pigs, thousands of jars of jam in season and vast numbers of handmade Christmas puddings. A one off, and definitely worth a detour.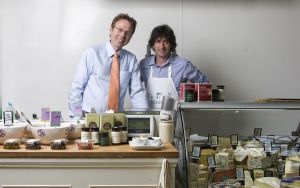 Ardkeen Quality Food Store, Waterford City
The fact that Ireland's premier cheesemongers, Sheridans, have partnered with Ardkeen says a lot about the special nature of this extraordinary store. Locally owned and managed by the Jephson family, there's a serious and impressive commitment to quality and community. A one-stop-shop for all your gourmet needs, this independent supermarket's shelves are stocked with the finest local artisan produce alongside a butcher's counter, fish counter, fresh fruit and vegetables, delicatessen, barista coffee bar, juice bar, florist, off-licence offering over 300 wine and cookshop offering fresh meals to take home. Their website also merits a special visit - their Food Heroes menu alone will blow you away.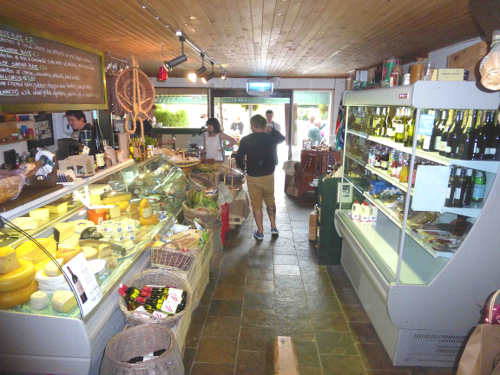 Mannings Emporium, Ballylickey, Co Cork
Dating back in the Manning family for over 70 years, this extraordinary treasure trove evolved from a classic country post office and shop to become the nationally feted gourmet food store, deli and and café that the lucky traveller happens on today. An avid supporter of local West Cork artisan produce, Val Manning is rightly credited with playing an important part in making the Irish food revolution happen and is now joined in the mission by his equally enthusiastic niece, Laura Manning, and her husband Andrew Heath. An Aladdin's cave of good things, and renowned for good value - not a place to pass by.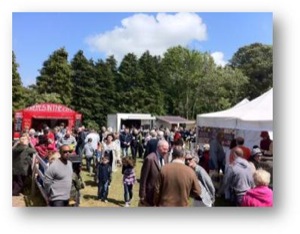 Sheridans Cheesemongers, Carnaross, Co Meath
An old railway building provides an atmospheric warehouse and shop for the cheesemongers who have done so much to change the way we buy and care for cheese in Ireland. Brothers Seamus and Kevin Sheridan started the business in Galway, where it still prospers, but this has been their headquarters since 2007. Their cheeses are kept here in a temperature controlled environment and minded like babies as they mature. Whether it be a single portion sold to a customer or a delivery to an hotel or restaurant, their cheeses are only released at the peak of their perfection. The wonderfully aromatic shop sells not only an irresistible selection of cheeses, but all manner of artisan good things, many of them seasonal and most of them local – and it is the venue for their annual Irish Food Festival (see image), held in late May, an event which brings together many of the country's greatest artisan food producers and other likeminded people. One of the true greats in Irish food.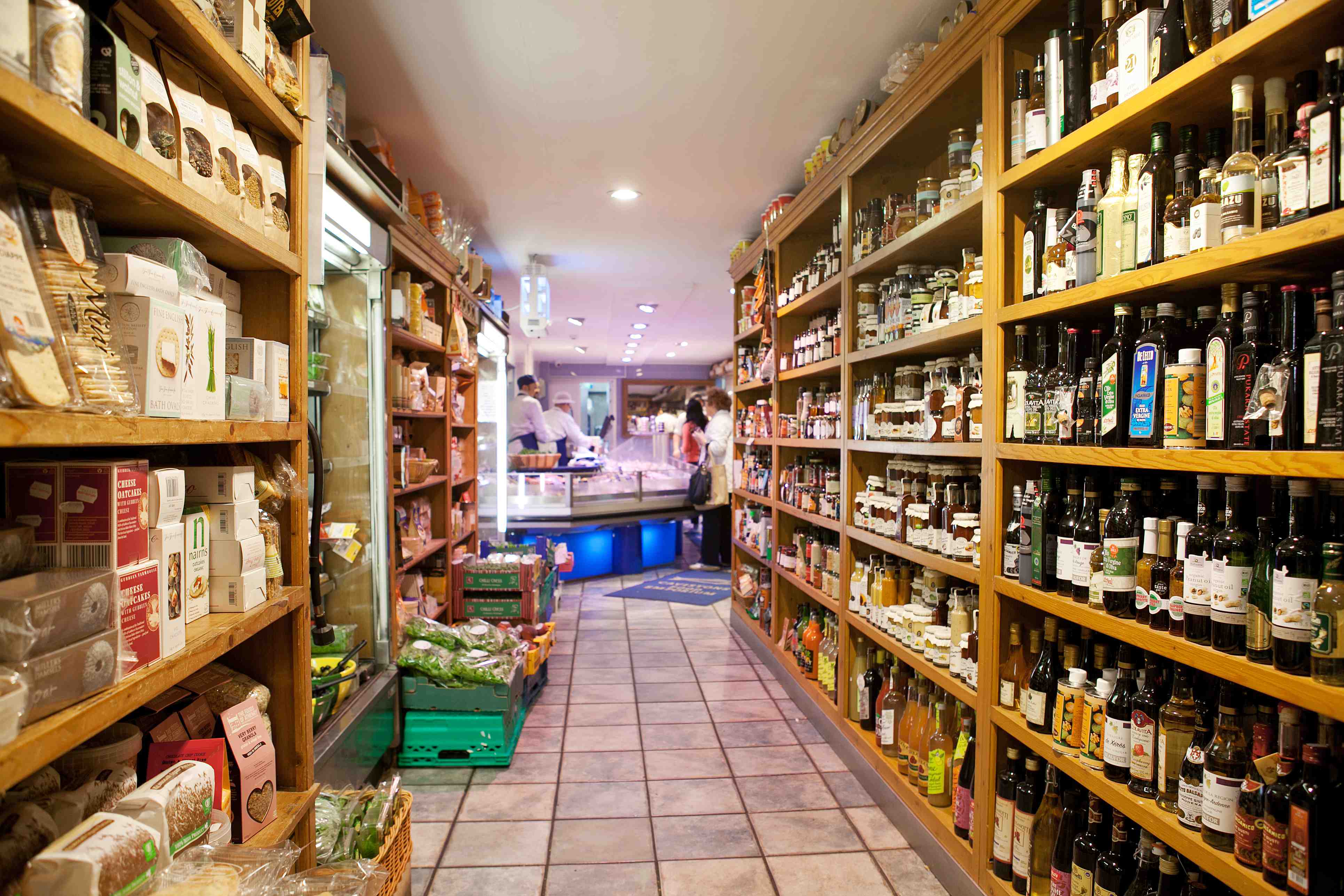 Cavistons Food Emporium, Glasthule, Co Dublin
Dublin is fortunate to have a half dozen or so outstanding food stores and the number one, for many regular shoppers, would be this unique fish shop, deli and speciality food store. The Caviston family have been here since 1947 and their characterful shop now offers an extensive choice of speciality food products, a wide range of whitefish and shellfish with live crab, lobster and oysters available from a tank in-store. Home smoked salmon is a speciality - and so is old-fashioned service, which includes providing some well-thumbed cookery books to assist shoppers. Next door, complementing the food store, is their celebrated little seafood restaurant, where spanking fresh seafood dishes delight.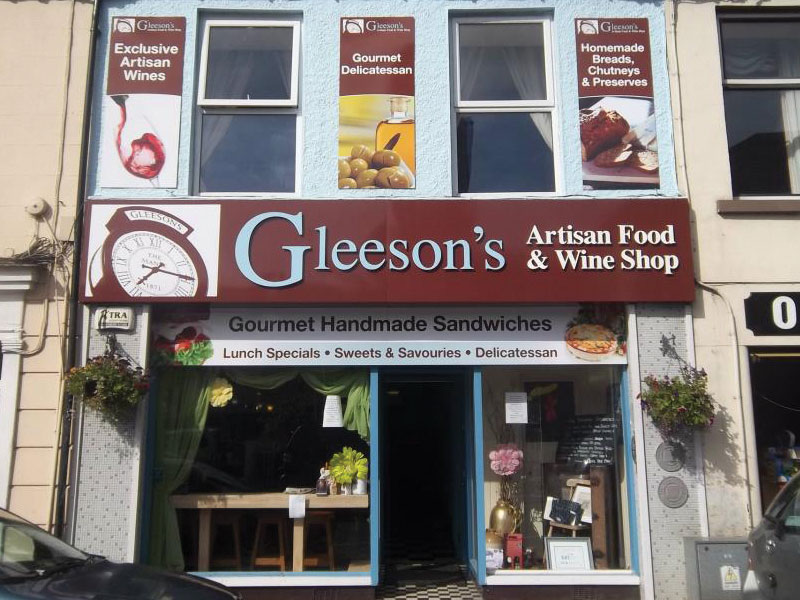 Gleesons Artisan Food and Wine Shop, Roscommon Town
Next door to Mary and Eamonn Gleeson's famous townhouse and restaurant, you will find their lovely specialist food and wine shop; it includes international speciality products, of course, but the main focus is on local artisan produce and their own home-made foods, including baked goods like brown bread and scones, home-baked ham, freshly-made sandwiches, a home dinner range, hampers and picnic baskets. They also do light lunches and snacks in the tea room. Well worth a detour.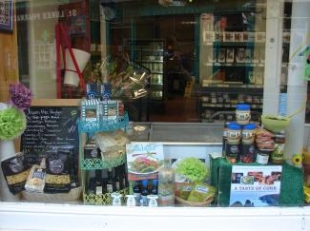 O'Keeffe's Shop, Cork City
Cork food-lovers head to Donal O'Keeffe's long-established store just a short distance from the city centre for its treasure trove of local artisan foods including Arbutus breads (and Granny Ryan's Soda Bread Mix), Belvelly Smokehouse fish, Caherbeg free range pork, Glenilen dairy products and cheeses (supplied by On The Pig's Back); excellent deli, and wines too. Proudly trading since 1899, they don't make 'em like this any more. Take a moment to browse their product range online – then build a visit into your itinerary when visiting Cork.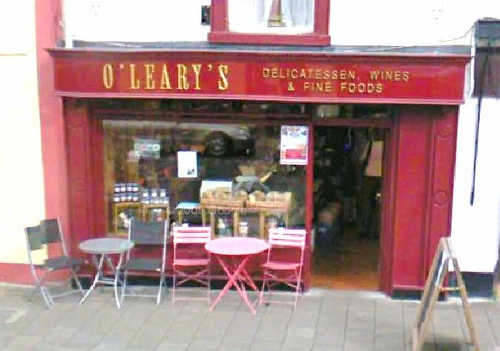 O'Learys, Cootehill, Co Cavan
A gem worth seeking out in this charming little planned town, Niall O'Leary's small and friendly bakery and grocery-del dates back to the 1930s and is jam-packed with good things. Breads and many other temptations are baked freshly for the shop every day, and there's a fine array of salads and other home cooked foods. You'll find plenty of the best local and artisan products here too, such as Govender's and Aines chocolates, and Mossfield cheeses - and a tiny café serving aromatic Illy coffee. A proper little old-fashioned shop with a forward-thinking owner, every town deserves to have somewhere like O'Leary's.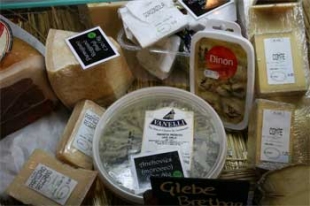 Olive Delicatessen & Café, Skerries, Co Dublin
Good coffee, tasty home made deli and eat-in food (or eat out, if you count the garden and people watching pavement tables) plus carefully selected things to buy make Peter and Deirdre Dorrity's charming specialist food shop and café in the centre of Skerries a foodie favourite. The shop has always sold a carefully selected range of artisan produce from Ireland and abroad and a handsome extension into the building next door now houses an impressive modern deli. Here you will still find all the favourites - their own home-made range of hummus, for example, along with unusual salads and other dishes freshly prepared every day - plus many other treats.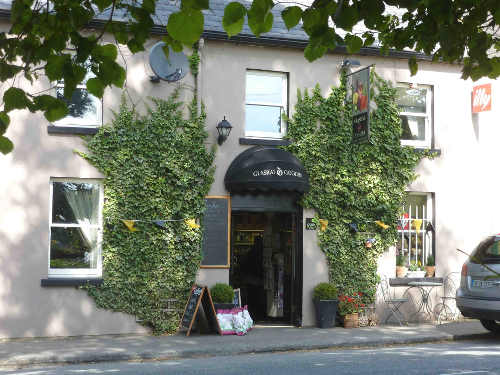 Glasrai & Goodies, Gowran, Co Kilkenny
With its colourful display of fresh local produce around the doorway like gleaming fruits spilling out from a classic cornucopia, Siobhán Lawlor's tiny shop in the pretty village of Gowran abounds with good things for food lovers. Inside, baskets of home-baked breads and other baked temptations (including gluten free) catch the eye, and there's a deli counter offering delicious salads, savoury tarts and handmade cheeses. Not an inch of space is wasted and the floor to ceiling shelves are tightly packed with all the very best of Irish artisan products along with some carefully selected speciality foods from further afield. Don't miss it.