TREATS FOR FOOD LOVERS - 10 OF THE BEST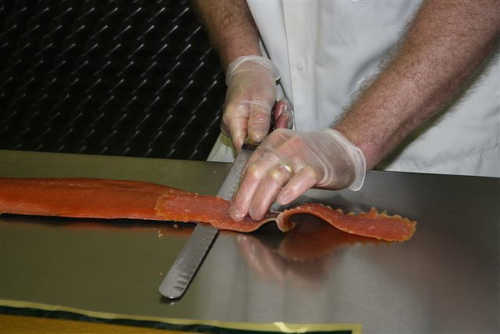 A selection of lovely things for food lovers to do and buy in Ireland - and not just for Christmas!
1. Irish Speciality and Smoked Foods - speciality fish and shellfish, meats and poultry all make wonderful gifts or party foods. Salmon is most popular and deservedly so. Although the wild fish is no longer widely available, there is a good supply of well farmed organic salmon from the west coast and Ireland has a number of outstanding smokers offering online sales and, in many cases, gift vouchers too.
Famous names include Connemara Smokehouse (www.smokehouse.ie) near Clifden; The Burren Smokehouse (www.burrensmokehouse.ie - especially interesting here are the mixed platters and a cold smoked organic salmon with seaweed); Clarkes of Ballina, Co Mayo (www.clarkes.ie); Ummera Smokehouse (www.ummera.com; notable for smoked chicken and duck as well as smoked organic salmon, gravadlax etc). Sally Barnes's esteemed Woodcock Smokery (www.woodcocksmokery.com) uses wild fish exclusively, which may not always include salmon; renowned East Cork smoker Frank Hederman (www.frankhederman.com) is to be found at Cork's English Market (no online sales).
Also on the fishy theme, native Irish oysters from Kelly Galway Oysters (www.kellyoysters.com) make an unusual gift or special occasion purchase, they will keep up to a week if stored correctly. For speciality meats, McGeoughs of Oughterard (www.connemarafinefoods.ie) can't be bettered - their products are legendary, especially the air dried meats including lamb, pork and beef.
Venison lovers, meanwhile, will love the O'Hara family's Coopershill (coopershill.com) venison: their thinly sliced smoked venison is an ideal starter (or try as a party bite, served on brown bread like spiced beef) while the fresh joints make marvellous roasts and casseroles. This innovative family also offer unusual fallow deer products, including beautiful skins and antler doggie chews - and gift vouchers are available too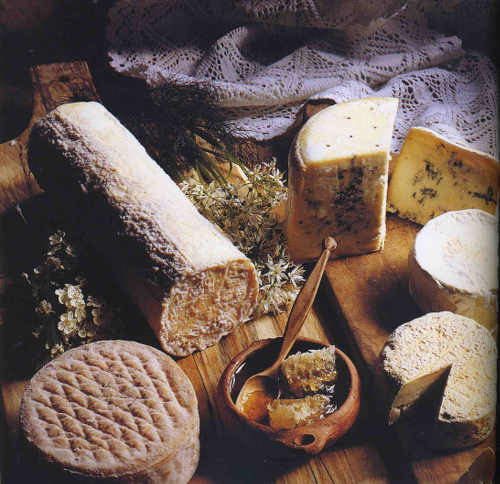 2. Farmhouse Cheeseboard & Accompaniments
The huge range of excellent artisan cheeses now made in Ireland means that an enjoyable day (or more) could be spent selecting the perfect cheeseboard selection.
Basic rules are to offer a small selection of large pieces - say three or five, depending on the number to be served - rather than a lot of small ones, and to balance the textures and flavours.
Try a selection from:
a) A blue such as Cashel Blue or Crozier Blue; Wicklow Blue; Bellingham Blue
b) a hard/medium textured cheese, eg Mossfield, Coolea, Gubbeen or Durrus
c) a soft/semi-soft such as Milleens, Cooleeney or St Killian
d) a goat, perhaps one from the St Tola range from Co Clare
e) a surprise such the new beer-washed 'Brewer's Gold'; made by Knockdrinna with organic cow's milk from the Little Milk Company and rind washed in Irish craft beers & ales including O'Hara's Pale Ale, Dungarvan Brewing's Red Ale, and Eight Degrees' Red Ale, this gorgous new cheese would be a great talking point.
For real impact, serve/give your cheeses on a beautiful Bunbury Board (www.bunburyboards.com; prices from €15) with Sheridans crackers or Dittys oatcakes and condiments like Sheridans Chutney for Cheese or McGeoughs Fig & Apricot Chutney.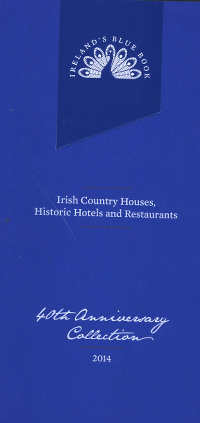 3. Blue Book Vouchers
Now celebrating its 40th anniversary, Ireland's Blue Book (www.irelands-blue-book.ie) is an outstanding association of country house, historic hotels, castles and leading restaurants - and, to nobody's surprise except perhaps their own, their Gift Vouchers have proved a runaway success.
Who would not be delighted to receive a voucher for a visit to founding members such as Ballymaloe House or Cashel House Hotel in Connemara; country demesnes like Mount Juliet or Ballyfin; legendary hotels like Park Hotel Kenmare or The Merrion; top restaurants such as Chapter One or Restaurant Patrick Guilbaud?
There are 43 properties to choose from - and new members for 2014 include Clare Island Lighthouse in Co Mayo. Enough said.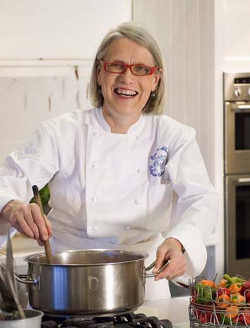 4. Cookery School Vouchers
A voucher for cookery classes is highly desirable these days - and it can be an especially good idea for the person who has everything, perhaps best of all if that person is a man.
While there is no association of cookery schools offering centralised voucher sales, some of the Blue Book members have cookery schools and information on cookery schools is easy to access - you will find details of forty schools throughout the country on this site, plus a similar number of places to stay that also offer classes.
You might find just the ticket among our '10 of the Best' cookery schools, which leads off with the international favourite, Darina Allen's inspirational Ballymaloe Cookery School in Co Cork; while most famous for the 12-week certificate course which has trained some of the world's best chefs, the short courses are suitable for everyone and you can even just go for a Saturday afternoon (by reservation).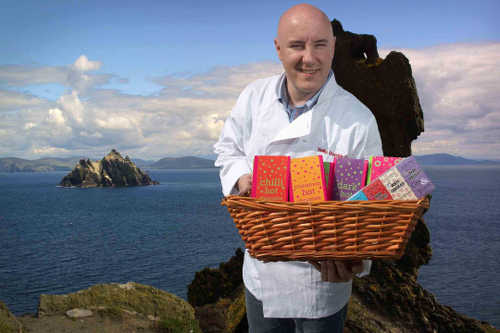 5. Handmade Irish Chocolates and Confectionery.
Although the main ingredient must be imported, quality chocolate production has become a somewhat unlikely speciality in Ireland in recent years and the choice of very high quality chocolates is widening all the time.
An absolute one-off is Skelligs Chocolate Factory (www.skelligschocolate.com); although this spectacular place just off the Ring of Kerry is a must-visit, they have an excellent online service and specialities include their beautiful hand painted wooden boxes of truffles and chocolate shoes (which come in a handbag…)
Other excellent chocolatiers include Aine Hand-made Chocolates, Co Cavan (www.chocolates.ie); Chez Emily, Dublin (www.chezemily.ie); Lorge Chocolatier, Kenmare (lorge.ie); and Wilde Irish Chocolates (www.wildeirishchocolates.com), which are handmade in Co Clare, on the shores of Lough Derg.
Eve Chocolatier, Cork (www.evechocolatier.com) offers outstanding quality but no online sales, however they are well distributed and she has a factory shop at shop near Dennehy's Cross, Cork.
Aside from chocolate, the special Irish confectionery with an unlikely history is Hadji Bey Turkish Delight, from specialist shops and online from www.pennyjellies.com; the perfect nostalgic gift, it is packed in the famously pretty traditional box.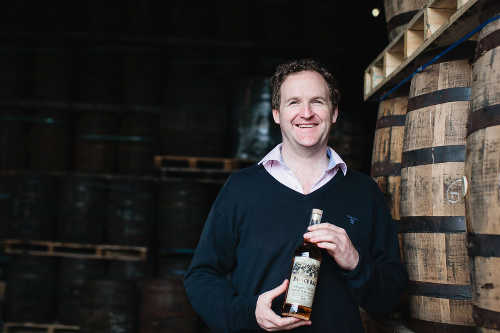 6. Irish Whiskey
Very much back in favour, Irish whiskey is a highly desirable gift at any time, and - while many bars and specialist shops around the country carry interesting and unusual stocks - you can't beat the Celtic Whiskey Shop (www.celticwhiskeyshop.com) in Dublin, for their extensive range of whiskeys and other drinks, with delivery to most countries around the world.
All of the famous names are there and, especially interesting, there is a range of Independent Irish Bottlings, some of which are very small batches; one recently added by one of Dublin's most famous pubs is the Palace Bar Fourth Estate Single Malt, a rare edition of just 1000 bottles single malt from Teeling Whiskey Company. Well worth a visit, online and in person.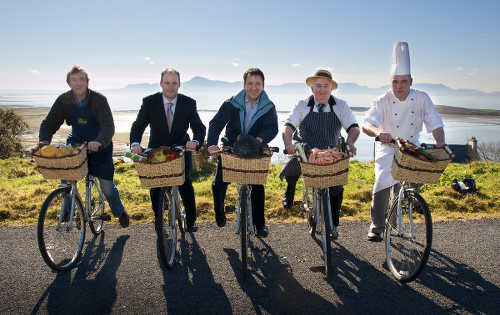 7. Get Local
There are loads of brilliant food initiatives going on all around the country and if you're looking for an unusual gift for a food-loving friend, there may well be something interesting going on in your own area - local Food Trails are a great source of ideas.
The Gourmet Greenway (www.mulrannyparkhotel.ie/gourmet-greenway) in Co Mayo is a leading example and there are similar ones in other areas.
The Kilkenny Food Trail (www.trailkilkenny.ie/food-trail) is another particularly active example and Goatsbridge Trout Farm, Thomastown (goatsbridgetrout.ie), an enterprising member - and the producers of Ireland's first caviar (€12.95 for an 85 gram jar).
They also offer their own smoked trout of course, and hampers packed with caviar, hot and cold smoked trout, and cheeses from nearby Knockdrinna (€25 and €50), plus vouchers for their Smoking Workshops (€100 for a full day, held in their new state-of-the-art Goatsbridge Visitor Centre) or, for just €15, you can also buy a voucher for a farm tour, followed by wine and fish canapés. All very innovative, and highly enjoyable too.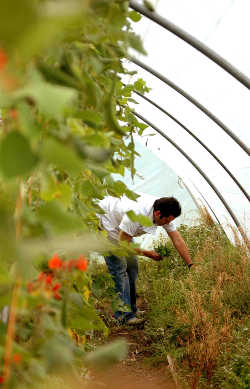 8. Go Organic
The Organic Centre (www.theorganiccentre.ie) in Co Leitrim is an inspiring place to visit and an invaluable amenity for all, including online shoppers. Membership (€40 p.a. or €60 for a family) is great value and members get 10% off all products and services, as well as free advice and free entry to the visitor centre, display gardens and Event Days. The 2014 Course & Seed Catalogue is available online; a course (€65 for 1 day; €150 for 3 x 1 day courses) would be a great present, and gift vouchers are available.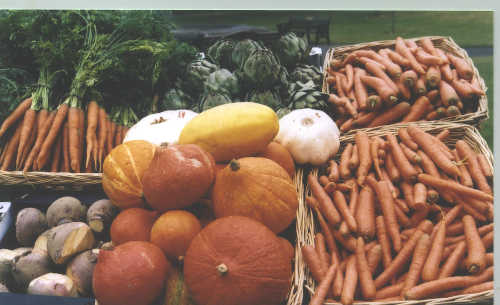 9. Vegetable Boxes
This may sound like an unlikely gift but there are many who would be thrilled to receive it, especially if it has a bias towards Irish organics.
The Organic Supermarket (www.organicsupermarket.ie) in Blackrock, Co Dublin, offers online shopping with nationwide delivery (free on orders over €100), and they also offer a vegetable box scheme, with boxes ranging from €15-26 per week and deliver to every county in Ireland.
Absolutely Organic (www.absolutelyorganic.ie) highlight Irish organic produce on their website and deliver to the greater Dublin area. Green Earth Organics (www.greenearthorganics.ie) in east Co Galway has an emphasis on their own farm grown produce and offers online sales, nationwide delivery and vouchers.
Although they don't offer online sales, Lough Boora Farm (www.facebook.com/LoughBooraFarm) near Tullamore operates one of Ireland's biggest and most successful organic box schemes, based on their own farm produce and imported fruit; well worth considering.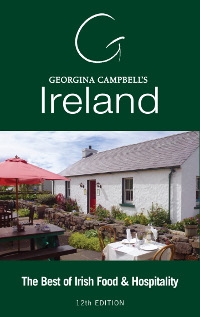 10. Just go!
Described by Darina Allen as the 'perfect small gift for a treasured friend', Georgina Campbell's Ireland, The Best of Irish Food & Hospitality is the must-have stocking filler for food lovers on the move.
Our guide is truly independent, leading discerning travellers to the best places to eat, drink, stay and shop throughout Ireland - and introducing the speciality foods to look for along the way.