Tourist Attractions - Free
Found 62 matches, showing 61 - 62 below.
The museum exhibition "The Riches of Clare: its people, place and treasures," occupies two galleries and incorporates the traditional method of displaying original artefacts from the county with m ...
more...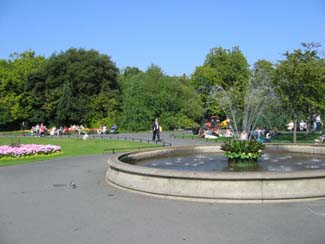 Category:
Families, Kids, Outdoors, Nature/Wildlife, Sightseeing, Free
Type:
Parks & Gardens, Playgrounds/Play Centres
Ireland's best known Victorian public park and at 22 acres (9 hectares) St Stephen's Green is the largest of the parks in Dublin's main Georgian squares.
more...