2014 Award Winners CHEF OF THE YEAR 2014
Stephen McAllister, The Pig's Ear Restaurant, Dublin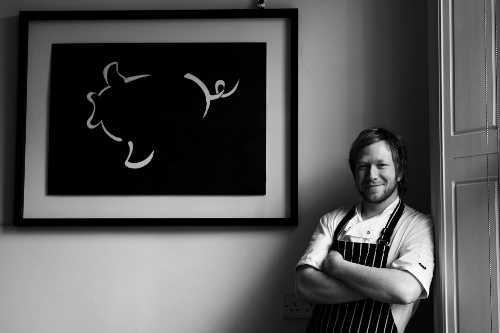 Great ingredients have always been the essential foundation for great meals – the celebrated French chef Paul Bocuse called them 'the building blocks of good cooking'- and our best chefs take full advantage of the fact that Irish producers are supplying world class ingredients in abundance.
Enter our Chef of the Year, a champion of Ireland's finest produce who revels in taking traditional Irish favourites and presenting them in fresh, creative ways. Modestly billed as 'no frills' food, this understatement belies the wonderful cooking using world-class ingredients.
In this man's hands a simple piece of organic Irish salmon will be elevated to star status, thanks to smart accompaniments like Mourne's smoked haddock, broccoli, samphire and potted brown shrimp and caper butter. Ditto a piece of pork belly, from TJ Crowe's, may be slow cooked and served with the freshest and best seasonal offerings – perhaps Jane Russell's black pudding and an earthy bend of pear and barley.
Signature shepherd's pie is made with Lough Erne milk fed lamb and is especially popular. Dishes are handsomely presented and the beautiful tableware adds a touch of contemporary swank to the traditionally inspired cooking.
This is comfort food at its best, and it is great to find that a chef of this calibre values simplicity as much as creativity.
In a great first floor location overlooking Trinity College's playing fields, this Dublin restaurants two bright and contemporary dining rooms enjoy wonderful natural light and simple, informal décor. Ornamental pigs line the shelves be ...
more...
---
Show me all 2014 Award Winners