Killarney Restaurants
Killarney Restaurants - find the best here:
Killarney and the surrounding area have a fine selection of restaurants to dine in. Whether you are looking for a more casual, less wallet damaging night out; or a fine dining, special occasion evening that you want to remember for all the right reasons for a long time we have the aswer for you below.
Restaurants listed here have a short one liner below them to give you a feeling as to what it is about, then click the link to read a full review.
Many of these restaurants will be owner run or have long term management and staff, which in our experience it is these types of establishments that give the most rewarding dining experiences.
Don't discount the Hotel restaurants either, as these provide some of the best dining options in Killarney with regard to location and overall experience.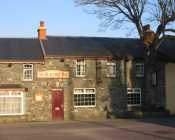 There are also a couple of really good cafés to recharge the batteries in after a long days shopping.
Happy hunting and bon appetit!
* For accommodations such as Hotels, B&Bs or Guesthouses in town please use the search engine to the left of the page or the Places to Stay tab at the top of the page.
Killarney Restaurants that we recommend:

Treyvaud's Restaurant €€€

An attractive and friendly town-centre restaurant that has earned a well-deserved local following.


Bricín €€

Country-style first-floor restaurant which has been famous for restoring weary shoppers since 1990 and, although the are no longer open during the day, an early dinner can still round off an afternoon in the town.
West End House €€

Since the mid 1980s West End House has been home to one of Killarney's best-loved restaurants, and it looks set to stay that way as it was recently taken over by highly regarded restaurateurs Sandra and Peter Dunlea
Gaby's Seafood Restaurant €€€€

One of Ireland's longest established seafood restaurants, Gaby's has a cosy little bar beside an open fire just inside the door, then several steps lead up to the main dining area, which is cleverly broken up into several sections and has a pleasantly informal atmosphere.
Lord Kenmares Restaurant
€€

Good food, together with great service and value ensure that this cheerful place is always busy even on weekdays.
Chapter 40
€€€
One of Killarney's most popular dining destinations, this smart high-ceilinged restaurant feels spacious and is attractively set up.
Cucina Italiana
€€
This smartly presented new Italian restaurant is serving some of the best food in Killarney.
The Beaufort Bar & Restaurant €€ (Killarney area)

In the fourth generation of family ownership, Padraig O'Sullivan's immaculate establishment near the Gap of Dunloe is a pleasure to visit.
Hotel Restaurants
Aghadoe Heights Hotel €€€€€

The hotel is famous for its' classic French style of food and service with quite a conservative tone, offering updated variations of many well-loved dishes.
The Malton
€€€€

There are two restaurants: the great gilt-domed Garden Room Restaurant is a prime example of Victorian opulence - contrasting with the smaller contemporary restaurant, Peppers Steak & Seafood Grill
Hotel Europe €€€€

The beautifully situated and elegantly appointed restaurant has views over the Lakes of Killarney with the mountains beyond providing a haunting backdrop - a fine setting for classic European cooking which makes full use of local produce like Kerry lamb and salmon through wide-ranging international menus.
Killarney Park Hotel €€€€€

The restaurant underlines this hotel's respect for the best of traditional hospitality. Menus, while offering plenty of choice, are not overlong or unnecessarily wordy.


Rozzers at
Killeen House Hotel
€€

You can have an aperitif in the friendly little bar while browsing 5-course dinner menus that offer a wide choice on each course, plus specials each evening.
The Ross Hotel
€€€
Undoubtedly the jewel in this stylish hotel's crown, this stunningly theatrical restaurant is on two levels - a 20-seater mezzanine and a 40-seater lower dining room.

Cafés
Jam €

James Mulchrone's delightful bakery and café in Kenmare has been such a success that he opened a second one in Killarney.
Miss Courtney's Tea Rooms
€
Situated on busy College Street in the centre of Killarney, Miss Courtney's Tea Rooms has all the elegance and charm of a bygone age, offering harrassed visitors the perfect antidote to the pushy modern world outside.