IRISH BREAKFAST AWARDS 2008 COUNTRY HOUSE BREAKFAST OF THE YEAR 2008
The Old Convent Gourmet Hideaway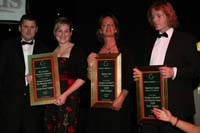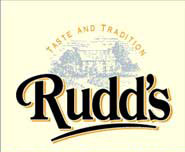 Country houses do tend to make a speciality of breakfast, and Dermot and Christine Gannon set out to do something really special when they opened their 'gourmet hideaway' here, in one of the most beautiful and unspoilt – yet relatively little known - parts of the country.
The restaurant - in what was once a convent refectory and now makes an unusual and impressive restaurant - is the main focus of interest and devotees travel many miles for dinner, to sample Dermot's unique 9-course Tasting Menu.
Every morsel of food served in this beautifully designed and decorated country house has great style, and everything done here is not just done superbly well, but done differently – including their unusual breakfast that begins with a beautiful 'fruit martini' with yogurt, honey & toasted pistachios, presented to your table in a martini glass on arrival: delightful; and, of course, everything that follows is equally special, including brown bread and beer bread baked in the Aga, Ballybrado eggs and Graham Roberts' organic smoked salmon.
Simply gorgeous.
Sometimes, what's really needed is a quiet couple of days pampering in a child-free zone – for some this may mean a spa break but, for those in the know, a visit to Clogheen is the business. Dermot and Christine Gannon's 'gourm ...
more...
---
Show me all IRISH BREAKFAST AWARDS 2008