2007 Award Winners IRISH BREAKFAST AWARDS 2007
National Breakfast Awards 2007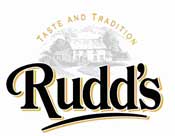 There are many small ways in which establishments can make a lasting impression on their guests but – although this is in a sense beginning at the end – there are few to beat the impact of a good breakfast. It may normally the smallest, simplest meal of the day for most of us, but that is far from the case in many of our best hotels, country houses, guesthouses, B&Bs and cafés - and there's a special element of hospitality about offering the very best in a situation where it is possible to 'get away with' giving much less, as so many more ordinary establishments do.
The caring, generous philosophy that goes with the best breakfasts sums up a philosophy that is invariably carried through into other aspects of the business and, for us, it has always turned out to be a special indicator of all-round excellence.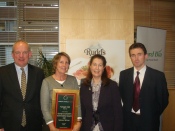 We are very pleased to welcome
Rudd's
as sponsors of our breakfast awards this year; awards have been given in the following five categories, with a national winner selected from them.
Café: Farmgate Café, Cork
B&B: Killyon House, Navan, Co Meath (also B&B of the Year)
Guesthouse: Glenogra House, Dublin 4
Country House: Ballinderry Park, near Ballinasloe, Co Galway
Hotel: Portaferry Hotel, Co Down
---
Show me all 2007 Award Winners