Irish Breakfast Awards 2012 NATIONAL WINNER
Ballymaloe House, Shanagarry, Co Cork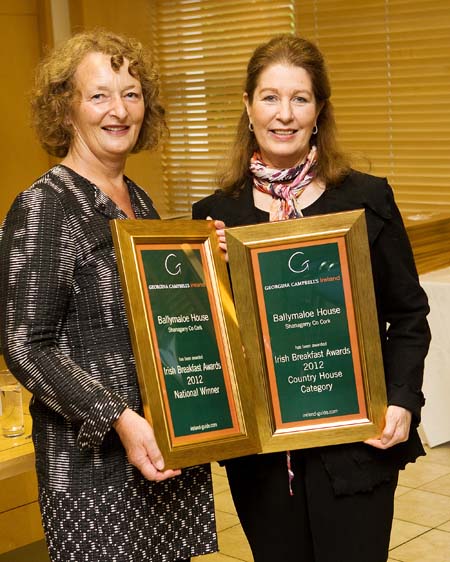 We all know that breakfast is the most important meal of the day and this is true in hospitality as well as 'real life'. It's an area that can be - and often is - a USP, both for the breakfast itself, and because the spirit of generosity and true hospitality, that giving so much more than the basic requirement implies, is carried through into all other aspects of these special places. Breakfast is the last meal guests will have before leaving any place where they have stayed the night, and the memory will linger – and the last before paying the bill, so it can sweeten the departure process too.
Country houses often make a speciality of breakfast, and this year's winner in this category are probably responsible for establishing a lot of the best breakfast traditions that we now enjoy around the country.
And this year's visit confirmed that nothing has slipped at
Ballymaloe House
over the years; 'delicious everything' is what you can expect, it's all as fresh and interesting as ever. Highlights for us included a mixture of back and streaky bacon (and what bacon! So crispy, so tasty), naturally smoked kippers, those wonderful breads, fantastic butter (local, I wondered?) and preserves.
So many lovely treats and all the more enjoyable served by charming staff in a dining room set up with cheerful blue and white cloths.
Ireland's most famous country house, Ballymaloe was one of the first to open its doors to guests when Myrtle and her husband, the late Ivan Allen, opened The Yeats Room restaurant in 1964. Accommodation followed in 1967 and since then a unique n ...
more...
---
Show me all Irish Breakfast Awards 2012