2009 Award Winners SEAFOOD RESTAURANT OF THE YEAR 2009
O'Connor's Seafood Restaurant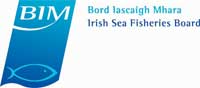 This long-established seafood restaurant is right on Bantry's main square (site of the May mussel festival each year), and has been completely refurbished since Peter and Anne O'Brien became proprietors a few years ago - creating the stylish, but very comfortable look it has today.
And they took care to retain all of the things that have always made this place special - the same staff, the same great seafood and, best of all perhaps, the same fair prices.
So, you'll find a lobster and oyster fish tank sending all the right messages, and Bantry Bay mussels, cooked all ways, are a big speciality - try their Mussels in Murphy's Stout (steamed in stout and cream), followed perhaps by lobster (when in season), and served with an abundance of fresh vegetables.
Daily specials on a blackboard might include another eight or ten fish dishes, but there's a fair choice of non-fish dishes available too, all using local produce - roast rack of local lamb, perhaps, (served with black pudding mash and a port & thyme jus) – and, at lunchtime, there's a more casual menu, including hot or open sandwiches (fresh local crab and mayo; smoked salmon & Durrus cheese) as well as a mini-menu of Bantry Bay mussel dishes and hearty fare such as Seafood Pie or sirloin steak.
And - although this famous restaurant is no longer directly in the O'Connor family, there's actually a very old family connection as Anne O'Brien's great-grandmother was the original owner of the bar licence back in 1914 - which makes for pretty good continuity by any standards.
Easy to spot by the three model yachts in full sail in the front window, this long-established seafood restaurant is right on the main square (site of Friday markets and the annual early-May mussel festival. The owner, former head chef Patrick Kiely, i ...
more...
---
Show me all 2009 Award Winners