MacNean Farm
Buy & Producer
Eggs / Farmshop / Meat & Game / Online Shop
MacNean Farm
Sorry, MacNean Farm is no longer active on Georgina Campbell's Guides
Click
here
to return to the homepage
Might also like
Enniskillen, Co. Fermanagh
Baking/Bakery / Café / Preserves
Distance: 19.5km

With its jaunty blue and white awning, pretty pavement tables and a cheerful window display always themed for the season, the Johnston family's Jolly Sandwich Bar is hard to pass by. A beacon of simple excellence, it's a lunch place of choice for discerning ...
Originally established by French chef Franck Pasquier 2008, he left this popular continental bakery in good hands when it was taken over by Clotilde Rambaud and Tomasz Giderewicz in 2012. Clotilde, who is from Nantes in southern Brittany, had worked with Franck for sev ...
Sligo, Co. Sligo
Baking/Bakery / Café / Producers Shop
Distance: 35.3km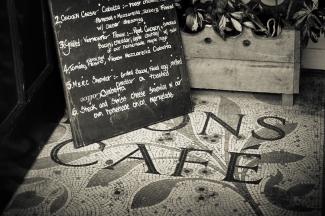 Anyone visiting Sligo should make a point of calling into the magnificently traditional Lyons Department Store, in business since 1835 and still with its original shopfront. It's a joy to find a quirky owner-run store these days and, on the first floor, they have a ...
Eithna is back! A favourite destination for seafood lovers for many a year, fans distraught by Eithna O'Sullivan's absence will be delighted to find her old premises on the harbour is teeming with life and her good food once more. And you certainly can' ...
Belturbet, Co. Cavan
Cheeses / Classes/Courses / Internet/Phone Mail Order
Distance: 38.9km


In rich pasture land beside the River Erne, Silke Cropp makes her wonderful range of goat, sheep and cows' milk cheeses. Silke is one of Ireland's longest-practising cheesemakers, and the original, Corleggy, is a natural rind hard goats' cheese with complex flavours. In ...