Carrot and Ginger Soup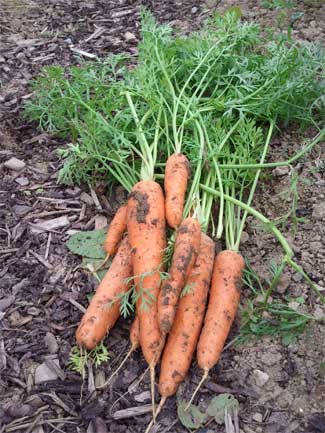 The following recipe by Eunice Power combines two super foods in one pot, resulting the most delicious soup. It takes minutes to assemble and the benefits will remain with you for the rest of the day.

Serves 4

1 medium onion, peeled and chopped
1 clove garlic, chopped
½ red chili – deseeded and chopped (optional- but great for a bit of added heat)
1 tbsp oil
700g carrots, peeled, topped, tailed and chopped
1 tsp grated ginger root
900ml light vegetable stock
1 tbsp chopped parsley or fresh coriander

Fry the onion, garlic and chili in the oil for 5 minutes in the large saucepan, covered, without browning.

Add the carrots and ginger. Cover and lightly fry for a further 10 minutes, stirring occasionally.

Add the stock, bring to the boil, then simmer for 15 minutes or until the carrots are tender.

Purée the soup in the blender.

Reheat, if necessary, to serve.

Garnish with chopped parsley or coriander.
Apps and Books
Blackberry App

Quickly and easily find all the very best places to eat, drink & stay across the island of I ...

more...

iCook with Neven

Join Neven Maguire in the kitchen with 60 of his favourite recipes - old & new - on his very ...

more...