Leg of Lamb Roasted with Mustard and Rosemary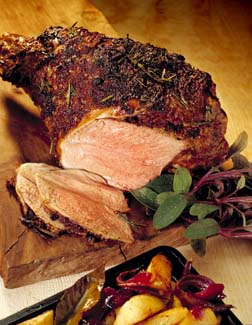 Leg of lamb is a traditional Spring time favourite. Make sure you include it on your menu this Easter.

Serves 10

1 leg of lamb, 2½ kg, well trimmed

Topping
2 tablesp. good quality mustard
2 tablesp. soy sauce
1 clove garlic, crushed
1 teasp. rosemary leaves, chopped
2-3cm piece of ginger, peeled and grated
1 tablesp. olive oil


Preheat the oven to 220°C (430°F) Gas Mark 7.

Place the lamb in a roasting tin. Mix the mustard, soy sauce, garlic, rosemary and ginger together and then gradually stir in the olive oil to make a paste. Spread this mixture over the lamb.

Put in the oven and roast for 20 minutes, then reduce the heat to 180°C (350°F) Gas Mark 4 and continue to roast for another 50 minutes. The lamb will be cooked medium at this stage. Remove from the oven, wrap the lamb loosely in foil and allow to rest for 15 minutes before carving.

Serving Suggestions:

• Roast potatoes and red onions roasted alongside the lamb – peel and quarter potatoes and some red onions and mix with a little olive oil, bay leaves and seasoning. Roast for the last 50 minutes in the roasting tin with the lamb.
• Steamed vegetables.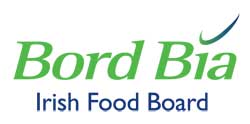 Nutritional Analysis (based on 200g portion of lamb plus potatoes and steamed vegetables):
Energy 567kcal
Protein 66g
Fat 36g
Iron 22g
Carbohydrate 36g