Book Review The Free Range Cook by Annabel Langbein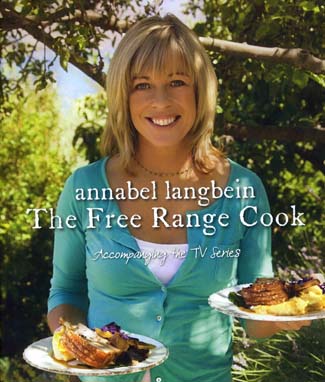 Annabel Langbein is one of New Zealand's most popular food writers and it's easy to see why. Her message is bang on trend – she's 'on a mission to get people into the kitchen with fun, no-stress recipes that make the most of what nature has to offer" - and her down-to-earth approach to cooking has made her a phenomenon.

Annabel has already written and self-published 17 books, which have been widely translated and sold internationally. She is now launching in the UK for the first time and this book is a companion to her 13-part TV series of the same name, Annabel Langbein The Free Range Cook, which is to be aired in 73 territories worldwide and will be showing on the Good Food Channel next spring.

Annabel explains, "My book is not about impressing people with gastronomic acrobatics, turning out complicated plates in the theatre of a restaurant. It's about having fun and celebrating what nature has so graciously provided for us."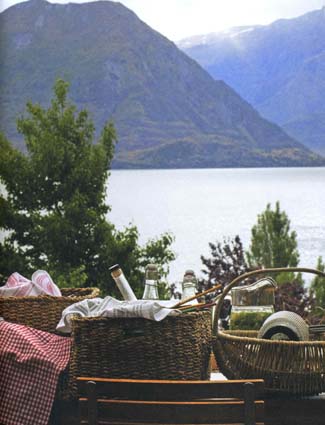 Sourcing and seasonality are at the heart of the book and chapters are organised to reflect that - From the Garden, From the Farm, From the Oven, From the Larder, From the Orchard, and From Lake and Sea…

Recipes cover all aspects of cooking, including baking, preserving, making cordials and sauces, and many of them will already be familiar.

The point of this book isn't original recipes, but finding the best ingredients ("the closer you get to the source, the better your food is likely to taste"), using them well – and having fun. And the gorgeous New Zealand landscapes are easy on the eye too – Annabel's simple, delicious food and the scenic backdrops won't do any harm at all to tourism in her native country.

Chocolate Cherry Tiramisu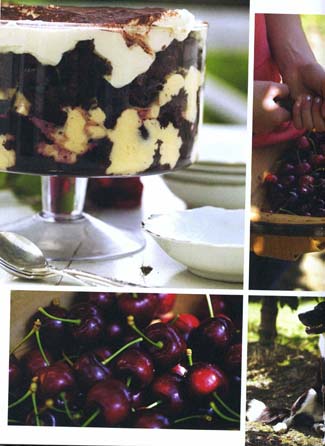 "Some recipes make this classic unnecessarily complicated, but this version is dead easy and wickedly good. Traditionally, tiramisu contains coffee or alcohol, but I've made this with Berry Syrup (the recipe is given in the book) so the kids can enjoy it too. If you're short on time, use store-bought chocolate cake or sponge."

Click for recipe