American Thanksgiving Dinner at Beaufield Mews Restaurant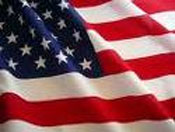 What: American Thanksgiving Dinner at Beaufield Mews Restaurant

When: Thursday 28th November 2015 - 5pm-late

How Much: €30 + 10% service charge
Calling all Americans – are you away from home and pining for an all American Thanksgiving Dinner?
For over 8 years now, The Beaufield Mews has been one of few restaurants in Dublin to lay on a traditional Thanksgiving dinner for all of its American guests and Irish-American friends.
Every year, the restaurant is booked out for this fun- filled event and each year we introduce more games and activities for families and friends to enjoy...
We are serving a full traditional Thanksgiving 4 course dinner on Thursday 26th November 2015, for only €30 + 10% service charge.
Join your fellow Americans and celebrate in style at Dublin's oldest restaurant. Families welcome, kids menu available
Test your patriotism and join our "so you think"

Click here to book/enquire or call 01 288 0375

Please quote "Georgina Campbell's ireland-guide.com" when booking or enquiring


Beaufield Mews Restaurant & Art Gallery
Woodlands Ave, Stillorgan, Co. Dublin.

Only 4 miles from the city centre and along the 46A bus route
Dublin's oldest restaurant is located in a characterful 18th century coachhouse and stables - surrounded by beautiful mature gardens where guests can have an aperitif on the lawn before dinner, or take coffee afterwards, as the gardens are lit up at ni ...
more...
Show Me All Special Offers