Insider View - Internet Reviews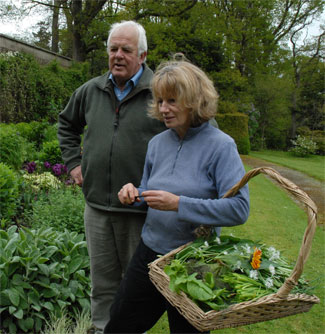 Lucy Madden considers the advantages – and the perils – of the internet, especially in relation to a subject dear to our own hearts: 'impartial' online reviews...

My sister has a boyfriend – or to be more accurate – an 'oldish manfriend' who is an actor of some critical acclaim. Reviews for his plays, books and recitals are almost always favourable and indeed at an age when many of his contemporaries have hung up their scripts, a lot of work still comes his way. The problem is that before every appearance on stage he is physically sick with nerves, even after a lifetime on the boards. I am told that this is not unusual, but you might have thought he would have pulled himself together by now.

Easier to understand is his obsession with the occasional slight criticism that comes his way from reviewers, in spite of the overwhelmingly positive nature of their comments. He will chew over the negative remark, refer to it frequently and over time the slight will be exaggerated into an insult received, never to be forgotten, that bears little relation to the original comment.

Familiar territory, this. There was an occasion, some years ago, when a food critic referred to a dish I had cooked as being 'rather bland'. I have remembered this with pain and self-flagellation down the years, forgetting compliments or other accolades given, but instead turning over the words 'rather bland' obsessively like a piece in a kaleidoscope. This fixation on criticism is bearable in the confines of my kitchen, but must be rather hard to bear in the global arena that is now the World Wide Web. While I resolutely refuse even to articulate the word 'tweet', let alone get involved in it, I am not so foolish as not to recognise the advantages – and the perils – of the internet.

The crime writer Roger J. Ellery, has been found to be posting rave reviews of his own novels on the Amazon website under an assumed name; not just this but rubbishing the work of his rivals. You can be sure that he is not alone in this pursuit – and it has transpired that commercial interests on Twitter can buy up fictitious approval ratings. Why does the hospitality free-for-all that is 'TripAdvisor' suddenly comes to mind?

Aficionados of this site claim that they can spot a review that is not genuine, written by the owner of the premises, or a mother or a friend, but I would make no such claim. It's simply that when there are so many verified cases of fraudulent reviews, how can we believe anything we read on the internet? I have heard of a chain of hotels who asked all their employees, under assumed names, to submit a favourable review of their workplaces.

Conversely the spiteful can decimate a reputation by a malevolent comment. Like actors, we who work in hospitality are only as good as our last performance, and that is only dependent on the vagaries of those who sample our wares. And while we're on the subject of that great impartial oracle of hospitality, TripAdvisor, there are a few points that need making. They are now canvassing accommodation providers to pay them a fee for an enhanced presence on their portal; impartiality, how are you?

For years they have listed our establishment as 'Hilton Park Hotel'; three times we have written to them saying that they are misleading their surfers, three times they have ignored us. Just for interest, the other day, I tried searching for us via their home page, of course under the 'hotel' listings, but drew a blank, in spite of narrowing the search geographically. Finally, we emerged under their Bed And Breakfast listings. Who is misleading who?

A long standing American client wrote a paean of praise to this establishment, which was posted for about three weeks and then unceremoniously removed. On enquiry she was told that they reserved the right to remove reviews that might mislead their followers. We can only presume they thought we had written the review ourselves.

So what is the most reliable guideline when choosing a place to visit? It has to be that old favourite, word of mouth.



---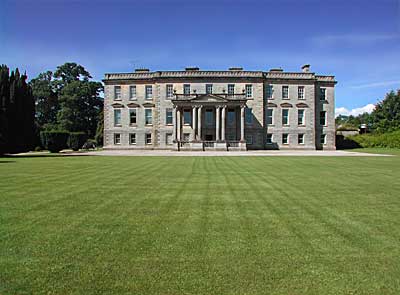 Together with her husband Johnny & family, Lucy Madden runs their magnificent 18th century mansion, Hilton Park, Clones, Co Monaghan as a country house which is open to private guests, groups, small weddings and conferences. The restored formal gardens are also open by arrangement. Lucy is a keen organic gardener and also a member of the Irish Food Writers Guild.