Insider View - The G8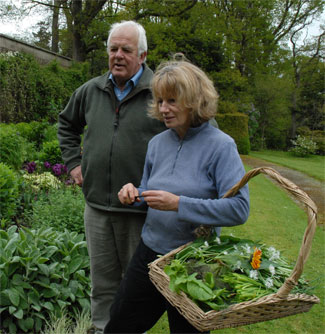 When the news reached our house that the G8 talks were to be held this year in Enniskillen, my initial reaction – joy that such an auspicious gathering would be on our doorstep – was replaced by a worry about décor.
The chosen hotel has a fine site on the edge of the largest inland waterway in these islands, a championship golf course and no doubt has passed all the checks necessary to host the world's great and good. I have not stayed there, but I have eaten in the restaurant, although admittedly not recently, and noticed with a shudder that those responsible for the furnishings shared a propensity beloved by so many of our country's designers, namely a love of aubergine.
You find this colour daubed on walls, curtains, furnishings of all kinds, up and down the country. It does nothing for the spirit. Some years ago I told a friend I was thinking of painting our kitchen a shade of purple. "We all go through that stage," she said "But we quickly come out of it."
Not quickly enough, alas, the interiors of our land of little sunshine are overly dependent on heavy reds, maroons and yes our friend the aubergine in all shades. There may well be people who like to sit in semi-darkness on banquettes of burgundy under walls festooned with flock wallpaper in mauve and gold but I would prefer something a little more Scandinavian. Now there is the spirit of the times. Let there be light.
One can argue that discussing taste is pointless because it is both cultural and subjective, but I would suggest that a ubiquity of colours cherished by the Victorians has little to do with our zeitgeist. Why are there places where we might instinctively feel we don't want to be? Even the briefest study of the principles of Feng Shui comes up with an explanation for this. A good example of design features that contravene the tenets of this ancient wisdom is the so called Clinton building in Enniskillen which, because of where it is, might just catch the passing glance of a visiting member of the G8.
This building is in the intersection of two roads, has sharp angles in its design and yes, one large wall is painted purple. Will this building catch the approving eye of our visitors if they are allowed out to see the locality of Enniskillen? More likely that they will be drawn to Georgian architecture in the form of Castle Coole or the 16th century Castle in the town. The Clinton building does not beckon one in. Billy Connolly said that members of the royal family must think that every building smells of fresh paint; I hope that G8 visitors won't think our national colour is purple.
There is a view I have often heard voiced that while we excel in oral skills in this country, we have much to learn when it comes to the visual. Planners and designers have much to answer for. In neighbouring Co. Cavan, where possibly G8 visitors may stray, there is a building in progress that makes you wonder what our planners have in mind. It sits in a hollow below the junction of a motorway and an exit road, thus looked down on two sides by passing traffic.
It is a substantial house, so large sums of money are involved, but it would seem to contravene all the rules that require building approval, sustainability, aesthetic, accessibility and above all health and safety. As this property burgeons, two members of my own family have been stymied by planning decisions in their attempts to develop tourist businesses.
In one case the application was halted by a question over a porch on a doorway of a neglected schoolhouse that, it was hoped, could be refurbished into a tea-room. In the other case, a derelict and potentially dangerous farm building, it was proposed, was to be restored into a facility to entertain large groups.
Alas, by the time the planners, conservationists, heritage officers and architects had had had their say, the costs had escalated beyond reason and the project abandoned. This last building is a so-called 'protected structure' which cannot be altered without permission.
The reasons the government saw fit to safeguard the nation's heritage by copper-fastening the rules on change are understandable, but when this means that impoverished owners (and I declare a personal interest in this) who strive to maintain their properties through a practical approach to their problems, are prevented from doing so by an inflexible bureaucracy that keeps a lot of people in salaried jobs, but stands in the way of genuine and more importantly, affordable attempts to preserve and make use of existing buildings that would otherwise fall to the ground.
It makes you want to open the window and shout 'I'm as mad as hell and I won't put up with it anymore.' Either that, or leave the country.

---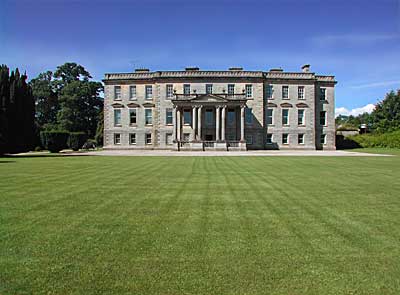 Together with her husband Johnny & family, Lucy Madden runs their magnificent 18th century mansion, Hilton Park, Clones, Co Monaghan as a country house which is open to private guests, groups, small weddings and conferences. The restored formal gardens are also open by arrangement. Lucy is a keen organic gardener and also a member of the Irish Food Writers Guild.