Insider View on Deception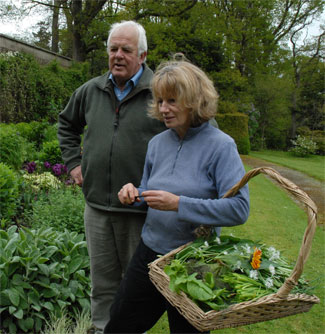 Lucy Madden considers 'deception', in various intriguing forms.
In a desperate but undisputedly mean-spirited way I booked a lunch-time table for twelve at a restaurant of which I am particularly fond and visit as often as I can. When our party arrived the expression on the face of front-of-house filled me with remorse and shame for our party of twelve consisted of two adults and ten children and I had omitted to reveal the fact when making the booking.
The non-adults in our group were of the variety that eat like stick insects, demand jug after jug of watered cordial and scatter Crayola shards over the tablecloth. Under the table a treacherous layer of discarded food, paper and bits of crayon will gather.
When not anointing their chairs with a coating of grease, these undesirables will hover around the toilets or indulge in criminal activity around the bowl of chocolates waiting to be dispensed to departing guests who will have eaten up and paid up. My daughter and I will have done our best to restrain these anti-social beings but, bless, they are children and we all know what they can be like. Where is Nanny McPhee when we need you?
When settling our rather small bill, I asked our host if I should have confessed to the presence of these desperadoes when making the booking. I didn't need to ask. He was struggling to put it politely. "If it had been the evening and you had mentioned the presence of this number of children I should have said that we were booked out." And, mumbling apologies, I ushered our miscreants away. If I had had a tail, it would have been firmly between my legs.
"Children welcome." Should these two words be in the same sentence? There is little, or nothing, to be gained from the presence of the under-twelves save for the doting parents and even they are probably wishing their little darlings were happily and safely occupied elsewhere.
In public spaces children are mostly a nuisance, even to those who profess, like me, to enjoy their company, but the truth is that we adults like our recreation time in a child-free zone and this is where the dilemma arises for service providers. The fact is that adults come with children and they need servicing too.
And if one wants to introduce the young mind to something a little more elegant than your average greasy spoon, they deserve, on occasions, an introduction to the finer things of life. Proper food is one of them and chicken nuggets and chips don't cut the mustard.
So, as one who regularly escorts large groups of children on outings, subterfuge becomes necessary. But I am not alone. It plays an ever-increasing part in our lives and we are sometimes the victims. There was a time when a wedding fee was applicable for locations.
Today it can happen that a group booked in under normal circumstances and, presumably, for normal activities anticipated by the hosts - walking the countryside, lounging with books, drinking, over-eating, indulging in the pleasures of the bedroom - can subtly transmogrify into something else.
Suddenly the party are wearing what looks like their best clothes. A woman will appear in a long white dress. Two cars arrive. Out of one steps a person holding what looks like camera equipment. Out of the other comes a stranger holding a book or a file. All at once the party is gathered in the garden and a wedding is taking place.
Perhaps one should not mind this kind of stratagem when a marriage is planned in these difficult times because it is not exactly disrupting anyone in the same way as smuggling children in to fill seats that bigger spenders might otherwise occupy, but all the same it doesn't seem quite right.
It reminds me of a farm building that was erected overlooking my brother's garden. Gradually, over the months, a window or two, then three and more would appear and then a door, and over a period of time the agricultural barn was transformed into a residence, and not one for farm animals. I am reminded of the advice I was once given that you can do anything you choose in this country, as long as you call it by a different name.
Doubtless deception is everywhere. Someone organising a major sporting event, which happens on a regular basis, was recently in touch with the local council for information on local amenities and visitor attractions only to find that the proposal was immediately classified as a 'Gathering' event and the information sent out was irrelevant to the participants and their followers.
Naturally, it is only a matter of time before we hear what a great success, in terms of visitor numbers, our 'Gathering' has been.

---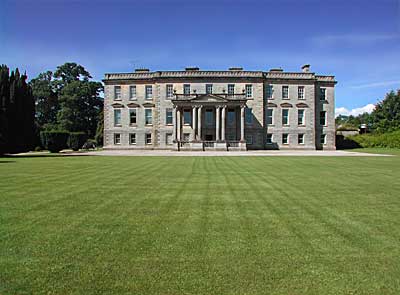 Together with her husband Johnny & family, Lucy Madden runs their magnificent 18th century mansion, Hilton Park, Clones, Co Monaghan as a country house which is open to private guests, groups, small weddings and conferences. The restored formal gardens are also open by arrangement. Lucy is a keen organic gardener and also a member of the Irish Food Writers Guild.