Insider View on Holidays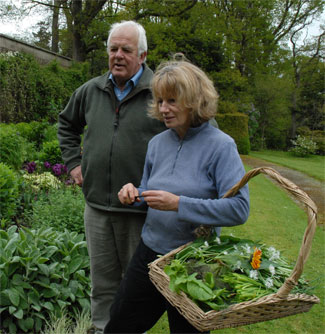 Lucy Madden considers those who admit that they do not like holidays - and there are more of them (us?) than you might think
A woman has rung in to a radio talk show and confessed that she doesn't like holidays. You might react to this in the same way as if someone admitted to not liking sex - with a degree of incredulity – but no, it seems a lot of people share her view. I suspect I am one of them.
On the radio that day the floodgates were opened with listeners queuing to rid themselves of the burden of disliking holidays. There were a variety of reasons including boredom, insect attacks, fear of flying, boats or trains, dislike of strange food, travel sickness and homesickness.
This last malady was interesting because I had read a survey that concluded that a large number of holidaymakers felt homesick after just four days. Longings for one's own bed, family and familiar surroundings are common in those who travel and presumably the further you go, the greater the longings for home.
This may go some way to explain the modern tendency, particular to those from the Antipodes and America, to whip out a computer within minutes of arriving at our house, in order that we can be shown the homelands of the visitor. Sometimes we are walked around their premises and sometimes this has led me to wonder why, if chez nous is so appealing, our guest has left it in the first place.
Travel broadens the mind, we are told, but not always. My aunt lived in India for 40 years but when I asked her how she got on with the Indian women, she replied "I've never met one, darling." In all her years in that country, she had never tasted Indian cuisine, knew nothing of the culture and history and had never visited the Taj Mahal, in spite of living within hours of it.
It reminded me of the television footage of a group of tourists who, stepping off a plane returning from the Balearic Islands, were asked where they had been. Not one was able to locate their holiday location on a map, and a few did not know the name of the country where their holiday had been spent.
In my auntie's case, her long sojourn abroad had only served to confirm the narrowing of her mind. I wonder in reality how much the possibilities of intellectual expansion have been thrown up by the advent of cheap air travel since the 1970s with the chance to spend 'a long weekend' in different cities abroad.
There is a tendency among those who flit around the globe frequently to regard themselves not as tourists, but as 'travellers', and not of the Romany kind. They are encountered at airports where they never queue in the departure lounge but sit reading until the masses have gone through. They distance themselves from the often inebriated packs who spill out of aeroplanes for short breaks by the sobriety of their clothes, the modesty of their luggage and the disdain on their faces.
Then there is another group, to which I belong, whose members are constantly rechecking their baggage for tickets and passports and hover nervously under the flight departure board. The whole process of the preceding security check, discarding clothes and shoes, has already confirmed the suspicion that staying at home is a far better option.
Yet somehow this option is viewed as an indicator of a dull mind. "But surely you want to travel?" one is asked. No account is taken of the overwhelming feeling of loneliness and insignificance that can overtake one when sitting in some foreign square as the alien crowds mill past murmuring in foreign tongues.
My sister and I once shared a sandwich on a train in Berlin and quickly became aware of the hostility gathering around us. It was only later we learned that eating is forbidden on public transport. How much simpler it is to be in a place where one knows the rules.
One's own dear land has much to offer and besides, parts of it so resemble abroad that it makes travelling there unnecessary. You could argue that Dalkey is more like Naples than Naples is and swathes of our west coast (if you take the rain out of the equation) could be mistaken for other faraway beauty spots. A guest once told us that Monaghan was more beautiful than Tuscany. So what is wrong with staying at home? Who needs airport anxiety, blistered skin and portion control at dinner time?
A taxi driver in Belfast who specialises in tours of the places where 'The Troubles' took place disclosed recently that while he had had hundreds of foreign tourists he had never had anyone from southern Ireland. Here is an example of a mind broadening exercise available and one I can thoroughly recommend.
For those who really don't like holidays, there is another course of action I can suggest and this is to tell all your friends that you are travelling abroad to a remote destination, then switch off all lines of communication and enjoy two weeks at home, unbothered by the outside world. It could be the first holiday you have ever enjoyed.
---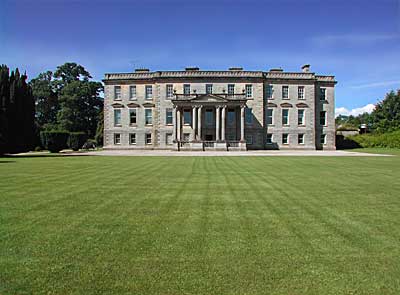 Together with her husband Johnny & family, Lucy Madden runs their magnificent 18th century mansion, Hilton Park, Clones, Co Monaghan as a country house which is open to private guests, groups, small weddings and conferences. The restored formal gardens are also open by arrangement. Lucy is a keen organic gardener and also a member of the Irish Food Writers Guild.