The Darina Allen Column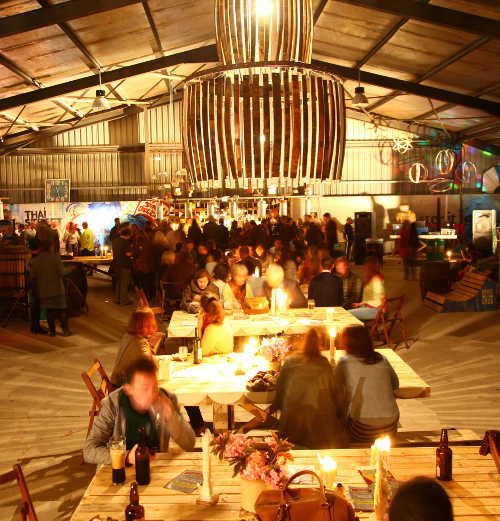 On the countdown to the second LitFest at Ballymaloe, Darina lets us in on some of the hot tickets - and also the free events to be enjoyed by all

The excitement is really mounting, it's just a week to this year's Lit Fest at Ballymaloe , 16th -18th May. We're particularly delighted that Kerrygold has come on board as our festival sponsors so the event has been renamed Kerrygold Ballymaloe Literary Festival of Food and Wine. The line up of speakers and events is if anything even more thrilling than last year's inaugural event.
There are many once in a lifetime opportunities to see culinary icons like Diana Kennedy coming all the way from Michoacan in Mexico and Maggie Beer from Australia whose beautiful food and writing have thrilled countless cooks and food lovers over the years.
Rene Redzepi of Noma in Copenhagen will be here. Fermentation expert Sandor Katz, author of the Art of Fermentation is back, the Ottolenghi boys, and Simon Hopkinson will be here all weekend.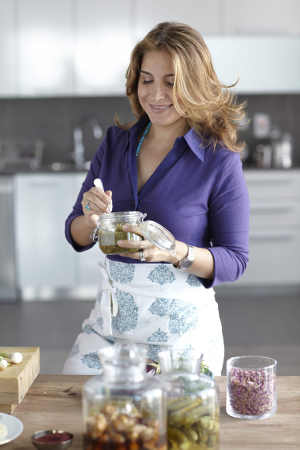 Iranian cook and food writer Ariana Bundy author of Pomegranates and Roses will pair up with Rory O' Connell to give us a taste of her Persian family food. In response to Ariana's lovely food Rory will cook some of his own recipes inspired by flavours of the region – a fusion of some Middle Eastern taste and aromas. Don't miss these, in fact rush to the computer and reserve your place now. There may be some tickets available on the day but don't risk missing out on one of your food heroes.
There are also some great panel discussions this year...
Questions & Answers Food & Wine Politics on the page: John Bowman, Sandor Katz, Tomas Clancy, Joanna Blythman
Forgotten Skills – Making a come back, Ben Reade, Sandor Katz, Diana Kennedy and Joanna Blythman

Good Fats/Bad Fats – The Big Debate – Joanna Blythman, Ella McSweeney, John McKenna
Last year's wine events curated by Colm McCan consultant sommelier to Ballymaloe House was so thrilling with icons like Jancis Robinson that there's a Drinks Theatre beside the Big Shed this year with speakers such as Alberto Zenato, Lilian Barton-Sartorius, Telmo Rodriguez, Nick Strangeways, Chris Forbes, Taylors Port, Ger Buckley...
Not sure you'll know who some of these people are – go to Kerrygold Ballymaloe Literary Festival of Food and Wine website and learn more - www.litfest.ie
The Drinks theatre is not just for serious wine, spirit and cocktail buffs, it's for all of us who enjoy a tasty sip and would love to learn more and meet some of the most revered wine writers, wine makers, distillers, brewers...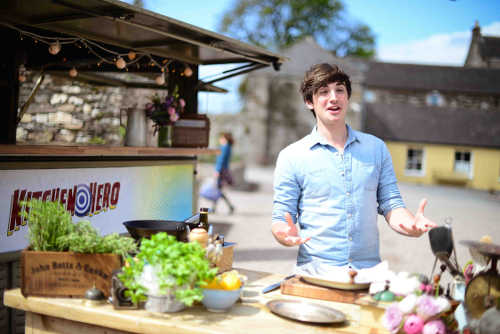 The events over the weekend will be held in three venues. The Grain Store at Ballymaloe House, the Ballymaloe Cookery School in Shanagarry and the Big Shed. The LitFest Fringe is once again the throbbing heart beat of the festive, the space may be big and (it really is enormous) but the atmosphere is cosy.
Gardeners will again interact with cooks, foragers with food historians, critics with musicians, artisan food producers with bloggers, writers with readers and so on. There will be brewers, bakers, and candlestick makers. Under this great roof will be a bubbling stew of ideas, thoughts and conversations.
There will be delicious things to eat and drink, great books to read, songs to be sung, toes to be tapped and tunes to be hummed. There will be fun to be had by young and old with the family area a buzzing hive of activity.
Artists and craft makers will join the fray with their foodie related wares. This is the red hot chill out spot, the place to expect the unexpected, the chance to sit beside your neighbour or you hero –or both. You can do lots here or nothing- you can just be.
Camilla Houston who organised the Family Area in the Bed Shed last year has put an even more fantastic programme together this year and of course we have budding new food writers, the Ballymaloe International Poetry prize winners in conjunction with the Moth magazine and there's tons and tons more...
60 speakers, countless events and even though it would be an extra bonus to have super weather like last year, it's an all weather event so come rain or shine join us for the Kerrygold Ballymaloe Literary of Food and Wine on 16th – 18th May. But meanwhile go the Lit Fest website and book the events you don't want to miss. See you there.
Here are a few tasters of the food of some of the participants.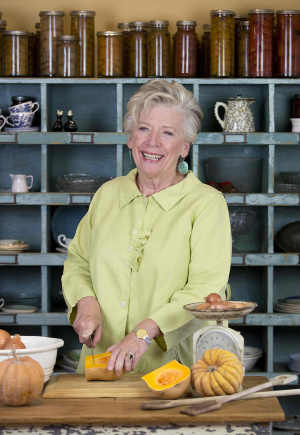 Maggie Beer's Salmon with Sorrel Butter
(Maggie Beer – from Maggie's Table published by Viking)
Serves 6
A filleted side of salmon or cutlets prepared by your fishmonger are the closest thing I know to convenience food that doesn't compromise quality or flavour. If the sorrel butter is waiting in the freezer, you can have a really smart dinner on the table in 5 minutes and that includes making the green salad.
1 side of salmon (skin on)
Extra virgin olive oil
Sea salt
Freshly ground black pepper
Sorrel butter
8 generous handfuls sorrel
225g softened unsalted butter
1 teaspoon freshly ground black pepper
Remove the feather bones from the salmon with fish tweezers. Cut the salmon into approximately 6 x 200g portions, but do not use the tail ends (use these in another dish). Remove the skin from the thinner, tail-end portions and reserve.
To make the sorrel butter, remove the stems from the sorrel and shred the leaves (you need 4 cups tightly packed sorrel). Melt 25g of the butter in a frying pan, then sauté the sorrel until wilted. Put the sorrel into a sieve and press out as much liquid as possible. Leave to cool to room temperature. Blend the remaining butter, wilted sorrel and pepper in a food processor until the sorrel has been worked in completely and the butter is a deep olive-green
Put a little olive oil into a non-stick or cast-iron frying pan and heat until almost smoking. Cook the salmon, skin-side down first, until almost cooked through. Turn and cook for another minute. Keep the fish warm while crisping the reversed fish skin in the pan. Serve the fish topped with a dollop of sorrel butter and a piece of crispy fish skin.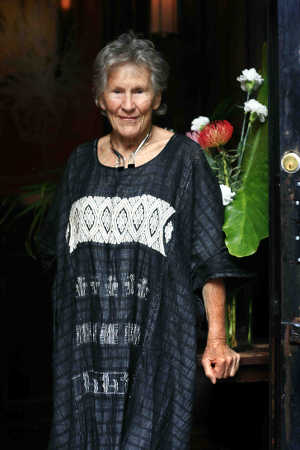 Diana Kennedy's Pollo En Ajo-Comino Chicken Seasoned with Garlic and Cumin
Senora Maria Sanchez
Serves 6
This is one of those very simple stews served in the market places of little towns in the eastern part of the state of San Luis Potosi, which forms part of the Huastec country. Within the state, there are three distinct geographic areas – the hot coastal lowlands, the more lush mountainous areas, and the bare, semiarid lands, and each has its own distinctive cuisine.
[From The Essential Cuisines of Mexico – Diana Kennedy]
4 Ancho chiles, veins and seeds removed
1 teaspoon cumin seeds, crushed
12 peppercorns, crushed
1 tablespoon salt, or to taste
1 whole clove, crushed
4 garlic cloves
31/2 cups (875ml) water, approximately
3 tablespoons vegetable oil
41/2 pounds (2kg) large chicken pieces
Cover the chiles with water and simmer for about 5 minutes, then leave to soak for 5 minutes, Drain. In a molcajete or mortar, grind the cumin, peppercorns, salt and clove, then mash in the garlic gradually, adding ¼ cup (65ml) of the water to dilute the mixture. Set aside.
Transfer the drained ancho chiles to a blender jar with ¾ cup (185ml) of the water. Blend until smooth and set aside.
Heat the oil and fry the chicken pieces (a few at a time so as not to touch in the pan) to a pale gold. Add the spice mixture and fry over medium heat for about 3 minutes, stirring constantly.
Add the blended chiles and fry for another 3 minutes, scraping the bottom of the pan constantly. Add the remaining water, then adjust the seasoning and cook slowly, uncovered, until the chicken is tender – about 40 minutes, turning the pieces over from time to time. (The sauce should not be thick; add more water if necessary).
Serve hot, with freshly made tortillas.
Note: This dish can be prepared several hours ahead and cooked for about 20 minutes. It should be cooled and cooked in its final stage just before serving, it does not freeze successfully.
Ariana Bundy's Omeletteh Khorma
Buttery Sweet Date Omelette [From: Ariana Bundy – Pomegranates and Roses – published by Simon & Schuster illustrated.]
This omelette calls for sweet dates. Date palm cultivation in Iran goes back to the time of Mesopotamia. The best dates are Sahani from Jahrom and Mozafati from the historic city of Bam – both towns are thousands of years old and are in the warm south.
In fact, Jahrom means a warm place. Sahani are the most popular dates in Iran. Mozafati are the most expensive and rarely exported; they are best eaten when just ripened and juicy and so go rotten quickly.
Since they are very had to come by, you can use regular dates soaked for a few hours or steamed for 3-5 minutes. This recipe is fast and simple serve it for breakfast or brunch.
5 medium eggs
Salt and pepper
Pinch of turmeric
50ml (2 fl oz) ¼ cup cream or milk (optional)
1 tbsp. butter
8-10 dates, soaked or steamed, pitted and roughly chopped or halved
Crack the eggs in a bowl and whisk just until mixed well. Add the salt, pepper and turmeric and cream or milk if using, and mix again. Heat the butter in a frying pan over a medium heat until it foams but does not colour. Pour in the eggs and immediately lower the heat. Place the dates on top, cover and let it cook gently for about 5-7 minutes depending on how you like your eggs done.
Adjust the seasoning and serve with some Persian bread such as lavash, or plain Indian naan.
Hot Tips:
West Cork is agog with excitement at the news that Ian Parr and Susan Holland, late of Custom House, have returned to The Mews in Baltimore for the Summer Season – to book phone: 028 20390
Hope you have already tasted Shana Wilkie's chocolate bar – based in Midleton, she's the only bean to bar chocolate maker in the country and the quality is superb and she's now being snapped up by Selfridges in London.
Now there's yet another chocolatier in East Cork, seek out Peter Clifton from Rostellan Chocolate – I tasted some delicious Easter treats.
Phone: 087 2908774 - facebook: rostellanchocolate
'30 Years at Ballymaloe' - Bord Gáis Avonmore Cookbook of the Year 2013
Good Food Ireland Cookery School of the Year 2012/2013
Ballymaloe Literary Festival of Food and Wine from 16 - 18th May 2014

***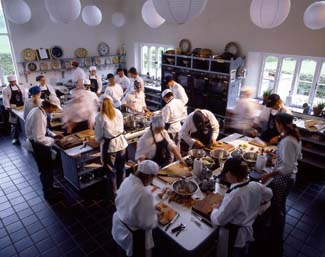 Once again, the Ballymaloe Cookery School in East Cork has a great programme of cookery courses for all interests and abilities running throughout 2014. Ranging from a relaxing visit to sit in on an afternoon cookery demonstration to a week long 'Intensive Introductory Course'.

Sitting in the middle of a 100 acre organic farm the Ballymaloe Cookery School provides its students not only with a life skill learnt under the expert tutelage of their very capable teachers but also a place to relax and unwind from the stresses and strains of normal everyday life. The cottage accommodation available onsite for residential courses consists of a collection of delightful converted outbuildings which have been transformed over the years by the Allens, and other accommodation is available locally for the short courses.

www.cookingisfun.ie