This Farming Life - June at Castlefarm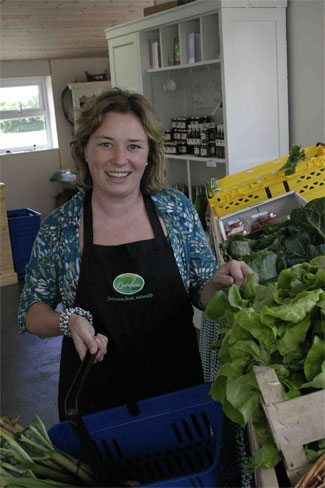 Jenny Young
The Castlefarm garden is beginning to yield vegetables. Due to an especially busy spring calving this year sowing was delayed. However at last we are enjoying lettuce, courgettes and rocket. Cucumbers are appearing in the poytunnel as well as the first tomatoes.
Peas and beans are slowly starting to climb up their climbing frame. Our strawberry plants are flowering and gooseberries are starting to swell in the Castlefarm orchard. I am especially happy to see that our globe artichokes will be soon ready to eat.
The last of our spring heifer calves have been weaned off milk and AI has come to an end. Now the Angus bull is in with the dairy herd and any cow that did not go into calf through AI will produce an angus beef calf to supply Castlefarm Shop.
We cut our first crops of silage at the end of May. Three fields of this went into the silage pit, one field into round bales. I continue to walk the farm on a weekly basis to measure grass and budget grazing paddocks for summer feeding. Our bee hives have been really active each time I pass, so hopefully we will have a good crop of honey this year.
The summer is in many ways a quieter and more relaxing time on the farm. Saying that, it's a time of catch up. This month I will collect weaner pigs for fattening and 200 day-old chicks to rear to the point of lay.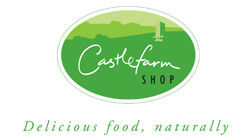 To receive our newsletter and news by email please contact Castlefarm Shop, Narraghmore, Athy, Co Kildare, Email jenny@castlefarmshop.ie, log onto www.castlefarmshop.ie or telephone 087 678 5269