This Farming Life - September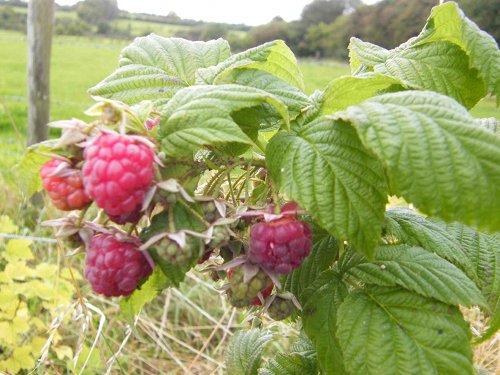 Castlefarm looks forward to celebrating National Organic Week and Jenny Young talks about what it is like to be a certified organic farmer.

National Organic Week takes place from 9th -16th September

People often ask me what does it means for me to be a certified organic farmer. My answer is that at Castlefarm we farm as naturally as possible. We do not spread artificial fertilizers, or spray pesticides. We do not treat animals with medicines unless they need it. We work very hard to achieve our organic certification, continually updating our records. We are subjected to on the spot inspections from a number of agencies.

All of this means extra work for the people who work on our farm but more peace of mind for the consumer who wants chemical free food. More physical labour means that I work harder and I do expect to be paid a little bit more for my produce.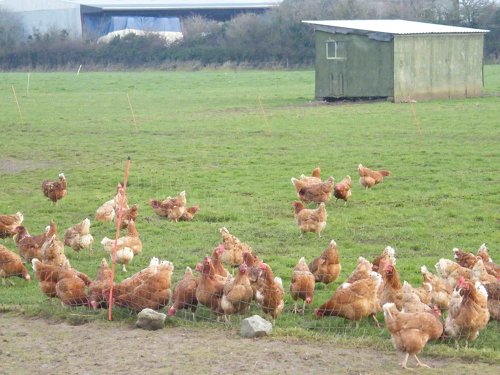 Somebody recently told me that the price of organic food is the price of real food. I translate this as farming without shortcuts, which is better for our environment, better for the animals that help produce it and better for the people who produce it.

As a certified organic farm Castlefarm will celebrate on Saturday 15th of September by holding a free farm walk, which will include egg collecting. This will begin at 1.30pm sharp. In the farm shop following the walk, there will be a cookery demonstration, using some of our organic produce.

Castlefarm Shop will open 3pm-6pm, with 10% discount on organic produce.

Castlefarm will also be attending the first all organic food market. This will take place at the fabulous Brooklodge Hotel, Aughrim, Co Wicklow on Sunday 16th of September. Peter and I are big fans of the ethos, food and atmosphere at BrookLodge and you should log onto www.brooklodge.com to see what other organic producers are attending.

For more information about National Organic Week log onto www.bordbia.ie/aboutfood/organicfood/pages/nationalorganicweek


------------------------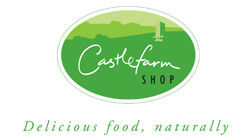 September opening times for Castlefarm Shop - Sat 15th September, 3pm- 6pm, Farm walk 1.30pm sharp. Collect your own eggs 10% off organic produce

Fri 28th & Sat 29th September, 10am-6pm. Foraging walk Sat 29th 3pm.

Castlefarm new season honey, Organic beef

Castlefarm Shop opens the last Friday and Saturday of each month from 10am until 6pm. To receive our newsletter, news of new products & cooking tips by email please contact Castlefarm Shop, Narraghmore, Athy, Co Kildare, Telephone 087 678 5269, Email jenny@castlefarmshop.ie, log onto www.castlefarmshop.ie or telephone +353 (0)59 863 6948

Follow us on facebook http://www.facebook.com/castlefarm