This Farming Life - Spring at Castlefarm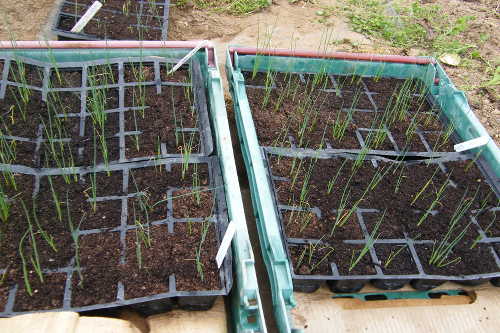 At this stage 80 of our cows have calved. We have 26 heifer (female) calves out on grass, although we still feed them milk twice a day. Spring has been difficult. The calves got a bug, which spread, from calf house to calf house. 50 sick calves is no laughing matter. Still the hardship of calving time is now nearly over.
Over St Patricks Weekend we managed to get the Castlefarm vegetable garden and allotments ploughed. With the help of my nephew I spread farmyard manure on my vegetable garden and we rotovated it with our tractor. This week I will plant onion and shallot sets.
Vegetables in the Castlefarm polytunnel are starting to grow. At the moment we have salad crops and herbs. I have planted our courgette and cucumber plants but am waiting for tomato seedlings to harden before I plant them into the ground.
Although organic cow's milk is something we produce on a daily basis at this stage in the season, I can now spend more time producing more food rather than tending to livestock.
I will make cheese next month once the cows go out to grass full time. We have butchered our first Angus beef for the season and I am currently in the market for organic piglets to fatten for meat.
I am now back at Macreddin Market on the first Sunday of each month. The shop continues to open on a weekly basis and you can find out more by subscribing to my updates.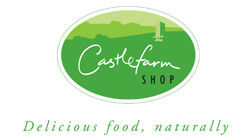 To receive our newsletter and news by email please contact Castlefarm Shop, Narraghmore, Athy, Co Kildare, Email jenny@castlefarmshop.ie, log onto www.castlefarmshop.ie or telephone 087 678 5269