IRELAND-GUIDE.COM WINS TWO HIGHLY COVETED INTERNET AWARDS - 2010
NUMBER 1 – TWO BE SURE!
Enterprise Ireland & Irish Internet Association – Net Visionary Awards 2010
Georgina Campbell's ireland-guide.com Scoops Two Top Awards
· Mobile Internet Innovation
&
· Online Tourism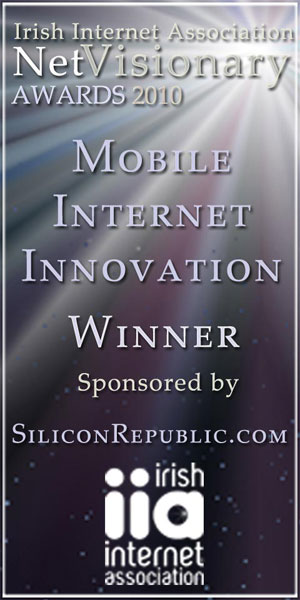 Ireland's leading independent hospitality and travel website – Georgina Campbell's ireland-guide.com - was honoured on Thursday 20th May at a glittering awards ceremony in Dublin's Crowne Plaza Hotel, with the presentation of a handsome pair of awards at Ireland's leading internet industry awards, the annual Irish Internet Association & Enterprise Ireland Net Visionary Awards.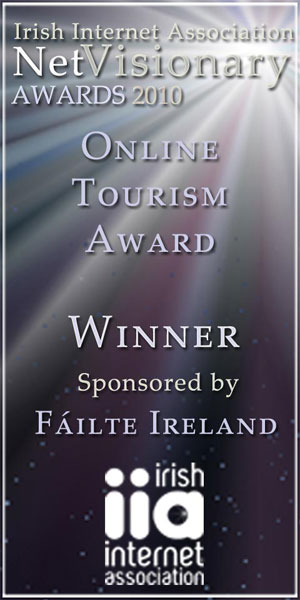 The only company to receive two awards on the night, Georgina Campbell's ireland-guide.com was shortlisted out of hundreds of entries in two categories "Mobile Internet Innovation Award" and "Online Tourism Award" - and came out top in both categories & we would like to offer our heart felt thanks to all those who voted for us..
"This is the second consecutive year that we have been shortlisted for a prestigious Net Visionary Award, and we are delighted with this year's honour. To win an award is always great - but to win two awards is quite simply wonderful!" said Bob Nixon, Director of ireland-guide.com, on accepting the awards. "This is another milestone for ireland-guide.com, and further testament to all the hard work that the entire team at Georgina Campbell Guides have put into this website and our fledgling mobile internet strategy."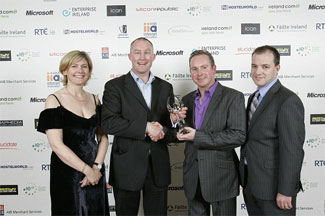 Commenting on this very welcome news, Bob Nixon said, "It is fantastic to get the recognition that these awards bring, both to the multi-award winning ireland-guide.com - which we have been working on for many years - and to our new mobile phone internet applications which we have been developing over the last year.
And the awards confirm that we have been correct to continue investing in our online business throughout what has been a very tough couple of years, thereby placing us well for the coming upturn in the economy.
We were the first guidebook to put all of our reviews online at no charge to the establishments or the readers; this was a risky strategy, but has paid off and has seen ireland-guide.com rise to become the leading independent Irish hospitality and travel website, with around 1.5 million visitors a year.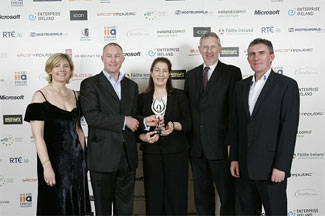 Then, in 2009, we realised that the time was right to make inroads into the developing mobile phone applications market and we have encountered huge success here with our Ireland Guide iPhone App which was listed in Top 5 Irish Apps by the Sunday Business Post and in Top 20 Best iPhone Apps by the Irish Independent and has been downloaded by people in 50 countries to date.

The much anticipated version 2.0 of our iPhone App will be launched in July along with Ireland Guide apps for Samsung, BlackBerry and Nokia mobile phones," added Nixon, "Meaning that Georgina Campbell's Ireland Guide will be available to the vast majority of mobile phone users in Ireland at the touch of a button - allowing them to find the best places to eat, drink & stay whenever they want, wherever they are – at home or on the move".

The Net Visionary Awards, now in their 12th year, are unique as they are run and voted on by the internet industry in Ireland. 15 categories in total reflect the prolific business use of the Internet in Ireland, enabling businesses to grow despite these tough times.

Click here to view the awards that Georgina Campbell Guides have received over the last few years

Click here for more information on the Net Visionary Awards