Winner - Gourmand World Cookbook Awards - 2009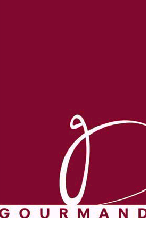 GOURMAND WORLD COOKBOOK AWARDS 2009

From Tide to Table by Georgina Campbell - WINNER IN IRELAND - BEST FISH AND SEAFOOD BOOK


HISTORY OF THE AWARDS

The Gourmand World Cookbook Awards were founded in 1995 by Edouard Cointreau. Every year, they honour the best food and wine books.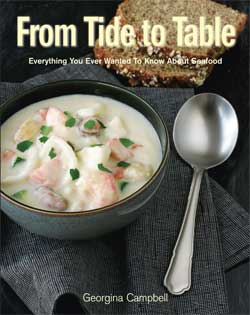 The objectives of the Awards are:

* To reward and honour those who "cook with words"
* To help readers find the best out of the 26000 food and wine books produced every year.
* To help publishers with international rights to translate and distribute food and wine books.
* To help book retailers find the 50 food and wine books that each year should be offered to clients.
* To create an opportunity to access the major markets in English, Chinese, German, Spanish or French for books originated in other languages.
* To increase knowledge and respect for food and wine culture, which promotes peace.

The winners in each language are announced in November, and compete for the Best in the World, announced in April of the following year at a gala dinner.


The Impact of the Gourmand World Cookbook Awards

* Winners books get more visibility in the marketplace and higher sales, often with new print runs.
* Translations and international rights deals are negotiated.
* Winners use self-adhesive stickers to announce their award to the public. They issue press releases in their local markets, which helps make the Gourmand Awards known worldwide. The winners give permanent presence to the awards on their internet sites, in publishers catalogs and in the following books and authors biographies.


The Categories

The Gourmand World Cookbook Awards are the only truly international competition. There are many local or national awards for food and wine books, with many different categories.
In order to fully represent the diversity of food and drink publishing around the world, Gourmand World Cookbook Awards have 41 categories for cookbooks and 18 for drinks books.


The Process

* In 2009, over 6.000 books were received, from 136 countries.
* The books have first to qualify in a national competition, with results announced in December.
* They represent their country in the "Best in the World" competition, which are proclaimed the following year.