Where Jean Michel Caher's restaurant, La Coquille, used to be in Schull you will now find the New Haven, which is in the same ownership but re-styled as an all-day restaurant with a wider range of food offered.
New Haven (La Coquille)
Sorry, New Haven (La Coquille) is no longer active on Georgina Campbell's Guides
Click
here
to return to the homepage
Might also like
Schull, Co. Cork
Café / Character Pub / Wine Bar
Distance: 0.0km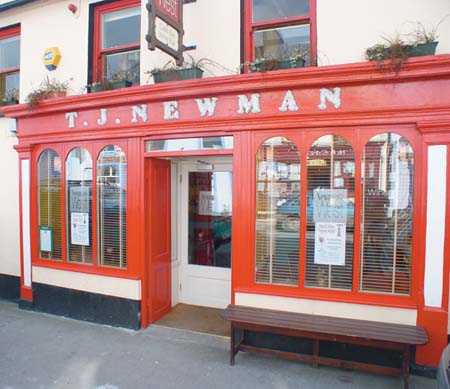 Just up the hill from the harbour, this characterful and delightfully old-fashioned little pub has been a special home-from-home for regular visitors, especially sailors up from the harbour, as long as anyone can remember. The premises was bought by John and Bride D'Alt ...
Overlooking Schull Harbour, this beautifully restored period house offers quality, relaxed surroundings and great food just a few minutes walk from the main street. Run by Katarina Runske and her son Nico Runske, who continues the food philosophy established by his lat ...
Philippe and Sabine De Mey's beautiful Georgian property enjoys a stunning waterside location at the head of Dunmanus Bay. It has always been a wonderful place to eat – and to stay - and it got even better in 2014, when Philippe and Sabine's daughter Ann and ...
This delightful harbourside pub has been in the Arundel family for over 100 years and while the current owners, Shane and Fiona Arundel, have done a little gentle modernisation, they've kept the spirit of the old bar which remains a popular meeting place for locals ...
Everyone feels at home in this famous old bar, especially visiting and local sailors. It's choc-a-bloc with genuine maritime artefacts such as charts, tide tables, ships' clocks, compasses, lanterns, pennants et al - but it's the Bushe family's hospitality that makes it ...
Apps and Books
iPhone App (Free)

Quickly and easily find all the very best places to eat, drink & stay across the island of I ...

more...

iCook with Neven

Join Neven Maguire in the kitchen with 60 of his favourite recipes - old & new - on his very ...

more...