10 of the Best - Producer

Found 1 matches, showing 1 - 1 below.


FOOD LOVERS - TEN OF THE BEST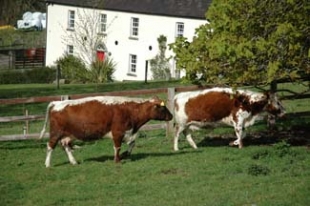 Our book Ireland for Food Lovers is divided into seven tourist regions and lists just 20 special places to eat and stay in each one - except the South-West, which is so important in both tourism and food terms that Cork and Kerry are given extra coverage, with each counting as a sub-region. The following establishments are great places to stay and especially known for their delicious home produced and local food
More »
Apps and Books
iCook with Neven

Join Neven Maguire in the kitchen with 60 of his favourite recipes - old & new - on his very ...

more...

Blackberry App

Quickly and easily find all the very best places to eat, drink & stay across the island of I ...

more...